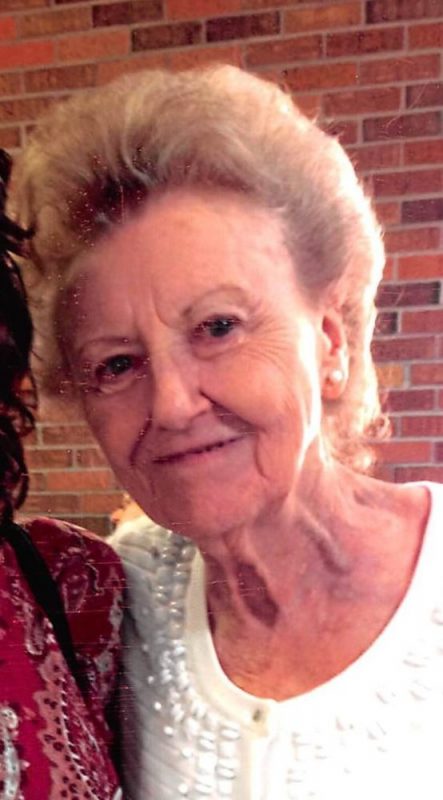 Funeral services for Mildred Mary Midget Howell will be held at 2:00 p.m., Wednesday, December 7, 2016 at West Oaks Funeral Home Chapel with Rev. Pete Adrian officiating and Harv Chapman assisting.  A private interment will follow at Sulphur Springs City Cemetery.  Honorary pallbearers will be Charles David Sewell, Terry Wheeler, Dale Brem, Ted Menard, Frank Johnson and James Ray Coffey.  Visitation will be held from 1:00 to 2:00 p.m., one hour prior to service time.
Mildred Mary Howell was born on June 22, 1933 in Hopkins County, Texas the daughter of Elvis Edward Midgett and Mildred Mary Sewell Midgett.  She married Gerald Clifton Howell (Jerry) on December 21, 1956.  He preceded her in death on December 17, 2001.
Mary was a graduate of Sulphur Springs High School and Texas Christian University (TCU).  She was an elementary school teacher in Louisiana and Texas for several years.  She later was co-owner with her husband, Jerry, in East Texas Electric Company in Sulphur Springs.  She and Jerry later moved to Ft. Worth, TX where she worked at Texas Christian University's Library Department until she retired.  She was a member of the First Christian Church.
Mary's passion was reading and caring for her cats.  She had special friends who supplied her with reading materials after she retired.  Her friends Ted and Nancy Menard shared her love of cats and were devoted to her wellbeing.
She is survived by her cousins Marshall Cates, Joyce Young, Martha Kate Chapman, Betty Dement, Janet Wheeler, Dr. William Midgett, Margie Morrison, Barbara Smalley, Patricia Douglas, Linda Edwards, Mike Midgett, David Sewell and James Ray Coffey.
In addition to her husband she was preceded in death by her parents.  Memorials may be made to the Sulphur Springs Cemetery, P. O. Box 651, Sulphur Springs, TX 75483 or to the Sulphur Springs Public Library, 611 Davis St., Sulphur Springs, TX 75482.  Arrangements are under the direction of West Oaks Funeral Home.