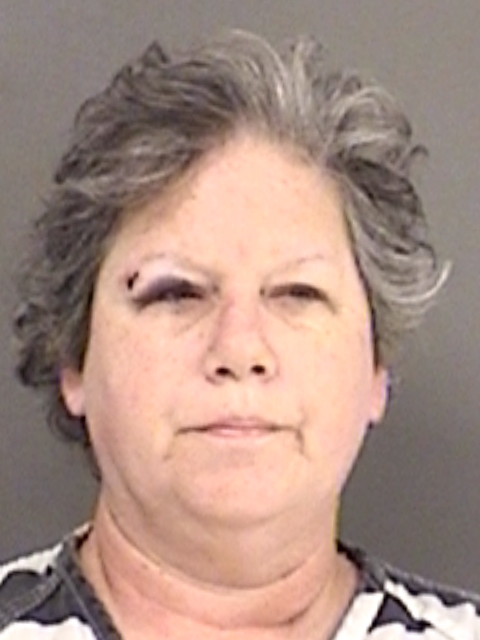 A caller to Hopkins County Sheriff's dispatch said an assault had taken place involving a knife. When deputies responded to the assault, on County Road 1218, they found a small laceration above the subject's eye.
The deputy was told that Georgia Allen George, 54, of Brashear had brandished a knife while assaulting her daughter. The daughter also stated that George had thrown the knife at her causing the knife to stick into the wall of the residence. Photos of the scene, victim, and George were taken. The daughter also filed an emergency protective order against her mother.
George is in Hopkins County Jail charged with Aggravated Assault Family with a Weapon. She is being held on a $50,000 bond.