Artist Terry McCullough explains techniques used in "Flying Hearts"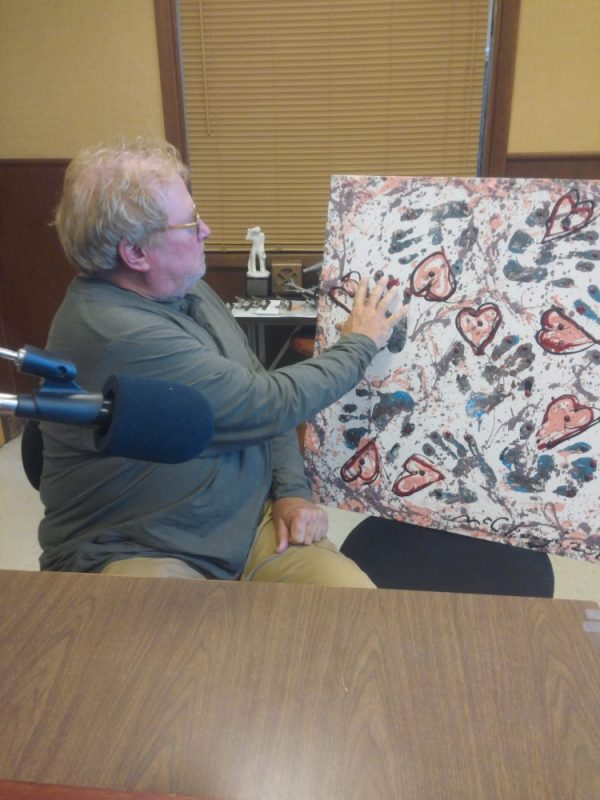 Terry McCullough, owner of TMPWorld, is a creative thinker by occupation and also a contemporary expressionist, creating art in oil on canvas.  A piece of his original artwork has been donated to the Sulphur Springs Symphony League's annual Radio and TV Auction set for Saturday November 19, 2016 inside the KSST/Channel 18 TV studios.
"Flying Hearts" was created a few years ago in oil, and later, other features were added using a technique in an encaustic medium. Unlike his commissioned work, "Flying Hearts" was never for sale but was displayed in Terry's offices because of it's uplifting spirit.  In 2016, he decided to donate it to the arts, through the Sulphur Springs Symphony League's annual fundraising event.
Terry and his wife Leslie now make their home in the Reilly Springs community of Hopkins County, while continuing to work out of their Dallas and Tyler offices. As time permits, Terry creates commissioned projects for individuals and commercially.