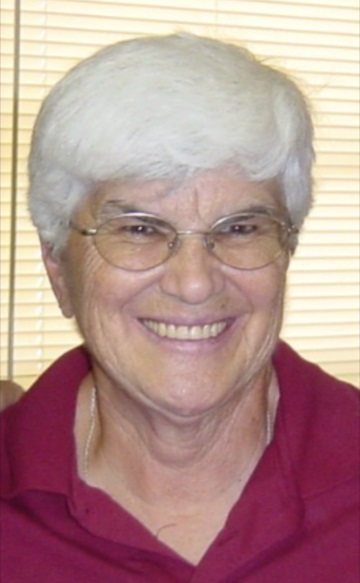 Kay Lurine Morrison peacefully passed away at her home November 29, 2016.  Kay was born May 19,1937 in Campbell, Texas.  She is preceded in death by her mother, Ovis Wright Bruton, step-father, Jim Bruton, father, Ray Morrison, and brother, Bob Morrison.
She will be dearly missed by her devoted and loving best friend of 30 years, Nancy Krevis (Sulphur Springs), brothers, Bill Morrison and sister in law, Gaye (Garland), Don Morrison and sister in law Frances (Bullard), sister in law, Margie Morrison (Sulphur Springs), half-sister, Lenonna Nichols (Colleyville), aunt, Kathleen Petty (Greenville), uncle, James Morrison (Sulphur Springs), and numerous nieces, nephews and cousins.
She attended school in Sulphur Springs.  Served in United States Air Force in 1956.  She was employed by Farmers Insurance Company, Cincinnati, Ohio Telephone Company, and Collins Radio (Rockwell International/Alcatel) in Dallas, where she retired after 31 years, returning to Sulphur Springs in 1993.  Kay's hobbies included stained glass, gardening, mowing and bowling. Was an avid collector of vintage Mickey Mouse memorabilia and loved going to Choctaw with friends.  She also had a real passion and expertise in establishing an extensive genealogy of her family which is cherished by all the family members.  She also volunteered at Hopkins County Genealogical Society for 20 years. She was a past member of Daughters of the American Revolution, United Daughters of the Confederacy and Pioneer Families of Hopkins County.
Kay passionately loved her family and all will deeply miss her beautiful smile and gentle spirit.  She will always live lovingly in the hearts of all her family and friends.
The family expresses our deepest thanks and appreciation to Cyprus Home Health Care and Legacy Hospice for the gentle care of Kay.
A Celebration of Life will be held December 10, 2016 at 1:00 P.M. at Murray-Orwosky Funeral Home Chapel, 419 Gilmer St., Sulphur Springs, Texas
In lieu of flowers donations may be made to the Spina Bifida Association of North Texas, 801 Ave H East, Suite 101, Arlington, Texas 76011