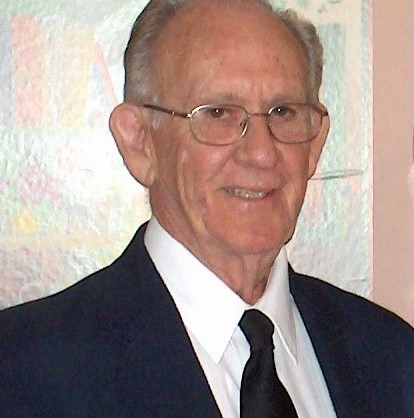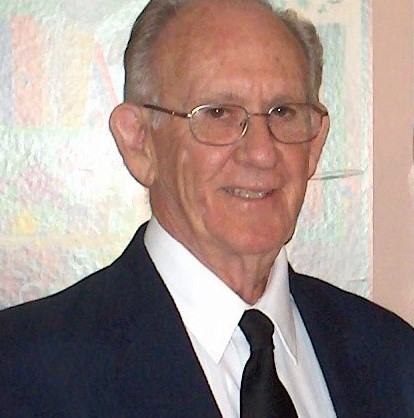 Funeral services for Alvin J.D. "Mac" McPherson, age 84, of Bosque Farms, New Mexico, will be held Saturday, November 19, 2016 at 10 a.m. at Murray-Orwosky Funeral Home Chapel, with Jim Skaggs officiating.  Visitation will be 1 hour prior to service. Pallbearers will be Edward McPherson, Martin McPherson, Raymond McPherson, Steven Thome, Alex McPherson and Donald Thome.
Mr. McPherson passed away Tuesday, November 15, 2016 at Bee Hive Homes of Bosque Farms, Bosque Farms, N.M.  He was born on October 3, 1932 in Lampasas, TX, to Oscar William and Lena Mae (Green) McPherson. He was a retired System Analyst with GTE.
Mac was a former member of Wesley United Methodist Church, a member of Yantis Masonic Lodge, and served his country during the Korean Conflict while in the Navy. He was also a boating enthusiast and a private pilot.
Mr. McPherson is survived by 4 sons, Edward McPherson of Yuma, AZ, Martin McPherson of Peralta, NM, Raymond McPherson of Murrieta, CA, Alan McPherson of Tucson, AZ, 2 daughters and son-in-law's, Cynthia and Forest Shipps of Plano, TX and Diana and Mitchell Green of Peralta, NM.  Grandchildren, Michael McPherson, Matthew McPherson, Adam McPherson, Daniel Shipps, Amy Shipps, Michael McPherson, Tina McPherson, Tiffany Roe, Amber Pimentel, Alex McPherson, Steven Thome, Donald Thome, and Megan Thome.  11 great grandchildren.  2 sisters, Faye Parsley and Vera Skaggs.
He is preceded in death by his wife, Sara, his brother, Truman and sister, Lola Mamo.