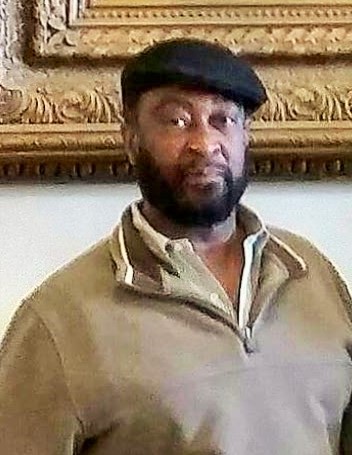 Funeral services for LeRoy Jackson, Jr., 63, of Sulphur Springs will be conducted at 11:00 a.m., Saturday, October 22, 2016 at Greater Emmanuel Missionary Baptist Church with Elder Timothy Sharp officiating.  A military graveside services by the Hopkins County Military Coalition will follow at Shooks Chapel Cemetery with Terrance Hobson, Gary Jackson, Roderick Williams, Trey Hall, Joseph Franklin, Roy Alex and Stanley Wood serving as pallbearers.  Honorary pallbearers will be Tavares Akins, Jamal Hobson-Cox, Dai'Shawn Godbolt, Jace Hobson, Brandon Norton and Byron Norton.
Leroy passed away on Friday, October 14, 2016 at Baylor Health Care in Dallas.  He was born on December 15, 1952 in Ft. Worth, the son of LeRoy Jackson, Sr and Joan Johnson Jackson.  He married Candace Pettie on June 5, 1995 in Ft. Worth.  She survives.  Leroy graduated from I.M. Terrell High School in 1971 and attended Ranger College prior to being drafted into the United States Army.  He served for many years in the military which included serving in the Vietnam War.  He loved coaching basketball and softball more than anything.
In addition to his wife, Candace, he is survived by his children: Andrea Hobson (Roderick) of Sulphur Springs, Texas, Faith McVay (William) of Cedar Rapids, Iowa, Terrance Hobson (Veronica) of Sulphur Springs, Texas and Elicia Hobson of Fort Worth, Texas; two sisters: Marilyn Akins and Terrie Booker, both of Fort Worth, Texas; grandchildren: Brandon, Byron, Jamal, Adayah, Jace, Dai'Shawn, Jamya, William and Xavier; three great grandchildren, a host of nieces, nephews, in-laws, family and friends.
Arrangements are under the direction of West Oaks Funeral Home.