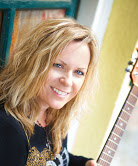 Her life hit bottom over a decade ago. She felt lost, confused, and wondered why she was even breathing. Yet, for Heather Layne, her lowest point became her turning point. She will be in concert 7 p.m. Friday night, October 28 at T. G. I. F. Recovery at New Beginnings Church, 155 North Jackson St. in Sulphur Springs.
Layne's music if filled with feeling and compassion that comes from the soul. Seen and hear over television and Christian and Country Music Radio, she has a heart for the broken. Her voice, music and story reach people from all walks of life.
Layne said that as she worked the 12 steps of recovery, God worked in her heart and her life started to untangle.
The public is invited to the free admission event.