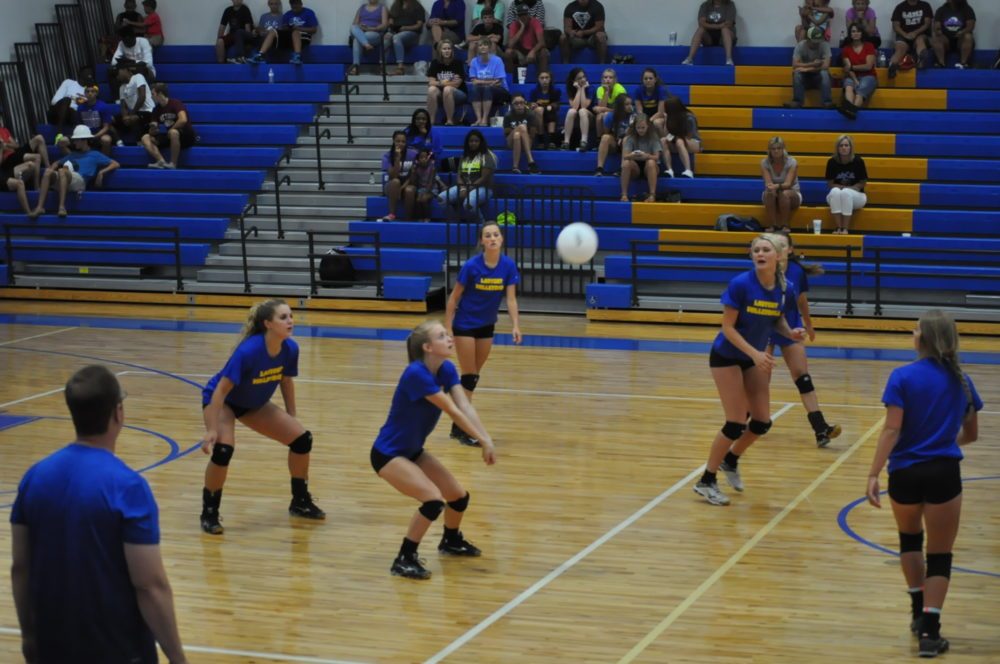 The Lady Cats' volleyball team opened a Wills Point tournament Friday with three straight wins as the took first place in their pool. The Lady Cats defeated Van, 25-7 and 25-18, Lone Oak, 25-13 and 25-11 and Kaufman, 25-23 and 25-17. The Lady Cats advance to the championship bracket where they will play matches Saturday.
In kills for three matches, Kaylee Jefferson had 17, Autumn Tanton 13 and Mieke VanBenthem 10. In digs, Anden Hammack had 9 and Imani Taylor 7. Tori Moore had 53 assists. In block assists, Mieke VanBenthem had 4, Autumn Tanton 2 and Sheretta Hill 1. In block solos, Autumn Tanton and Mieke VanBenthem had 2 apiece.
Coach Justin Maness says his team had a good day against some good competition. He adds his team is becoming more aggressive offensively and also made some strong defensive stops when they needed them. Coach Maness expects much tougher competition on Saturday.
The Lady Cats are now 10-4 for the season and they have won eight matches in a row.