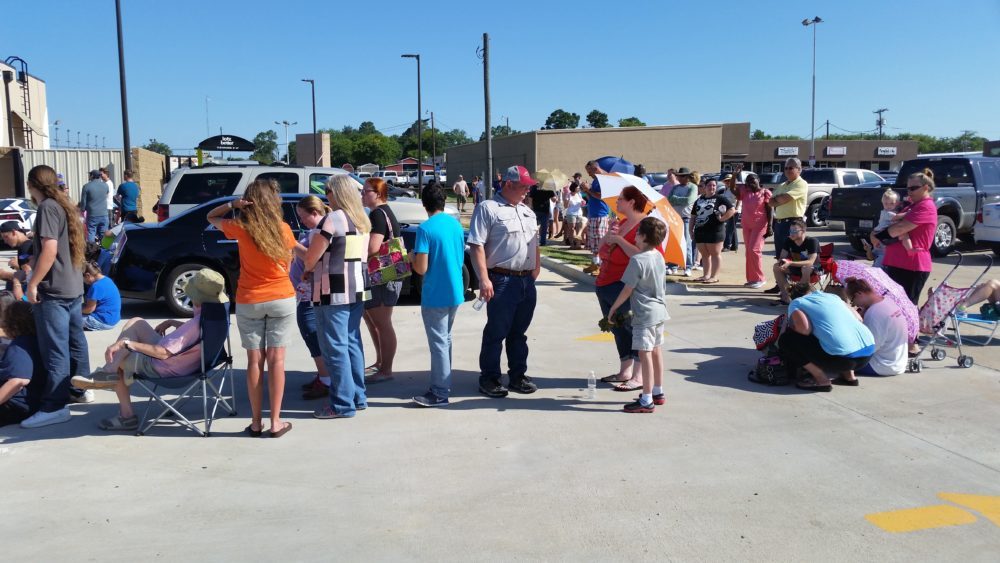 Her name is Vanessa and she arrived just after 11 p.m. Wednesday night to be the first in line for the opening of Schlotzsky's in Sulphur Springs. The deli, on Gilmer Street, opened at 10 a.m. Thursday, July 21. Just before the opening, near 150 people were in line to make a purchase.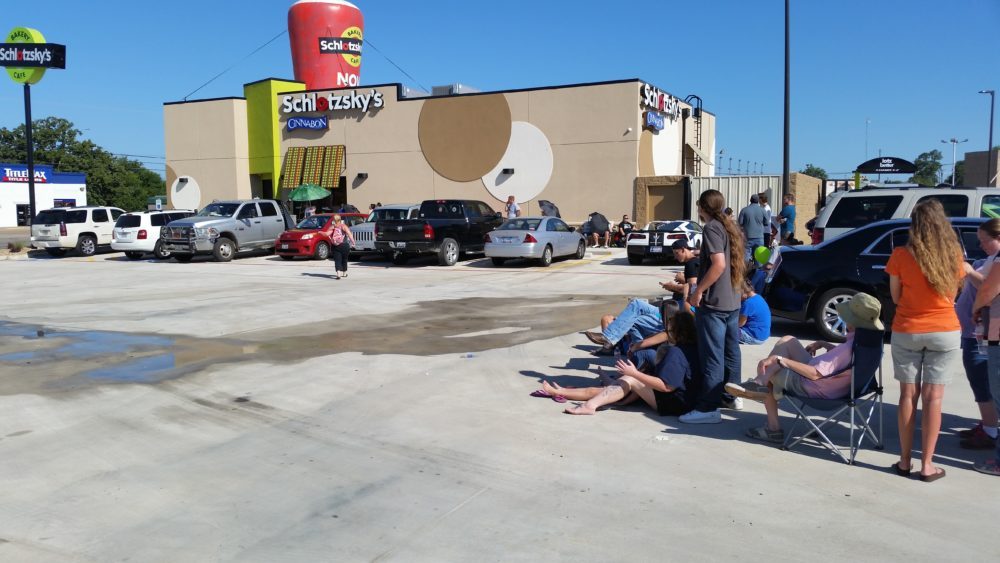 The first 120 to purchase a six-pack of Cinnabon cinnamon rolls will receive one free small original sandwich per week for an entire year. The number had been 100 but local owner Charles Moore extended the number by 20. Those who were in the 50th to 60th positions in line said they had arrived prior to 8:30 Thursday morning.
The line was orderly as people were talking to one another or on cellphones. Some had umbrellas to keep the sun at bay and others had lawn chairs seating as they waited.