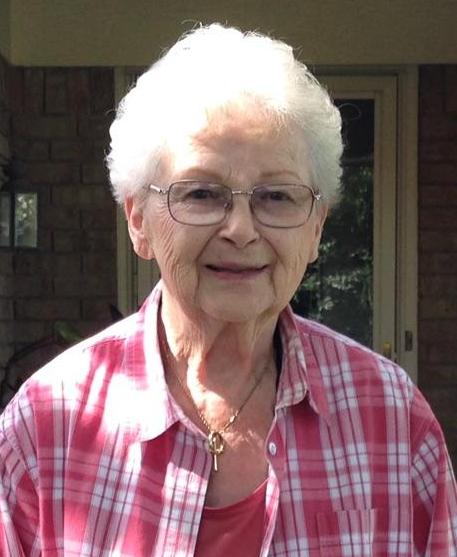 Funeral Services for Tilly Baumgardner, age 90 of Sulphur Springs, will be held Saturday, July 2, 2016 at 10:00 a.m. at Wesley United Methodist Church with Rev. Steve Cook officiating and Rev. Jim Skaggs and Rev. Fred Lewis assisting.  Interment will follow at Restlawn Memorial Park with Scott Calhoun, Bob Dunshee, Robert Dunshee, Greg Lund, Mack Phillips and Joe Clark serving as pallbearers.  Visitation will be held Friday, July 2, 2016 from 6:00 to 8:00 P.M. at Murray-Orwosky Funeral Home.
Tilly passed away Tuesday, June 28, 2016 at her residence, in Sulphur Springs.  She was born in Laurel Hill, Florida, on May 27, 1926.  She married Oscar Ray Baumgardner in 1945 in Alabama. She was a homemaker and a member of Wesley United Methodist Church.
She is survived by her daughter, Shelly Mathis of Grandbury; sister, Dorothy Thompson of Pensacola, FL; brothers, Dan Merrill of Crestview, FL. and Virgil Merrill or Crestview, FL.; grandchildren, Christi Kobald and Elizabeth Mathis.
She is preceded in death by her husband; daughter, Vivian Lund; brothers, Gene Merrill and Joe Merrill; and sister, Betty Tunage