The Tesla charging station is the world's fastest charging station. These charging stations charge Model X and the Model S in minutes instead of hours. Tesla is a American automotive and energy storage company that designs, manufactures, and sells electric cars, electric vehicle power train components and battery products. The Model S is a fully luxury Sedan which was followed by the model X, a crossover. The station only takes 75 minutes to charge the vehicles to 100%. These stations are strategically placed to minimize stop during long distance travel and are conveniently located near restaurants, shopping centers, and wi-fi hotspots.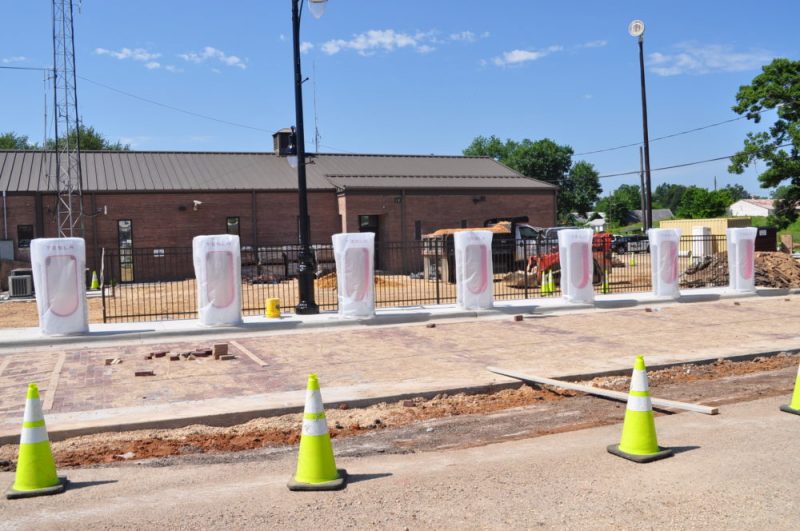 The Tesla cars (Model X and Model S)  come with the single charger, the mobile connecter with adapters for a 110 volt outlet and a 240 volt outlet, and the public charging station adapter.
There are 613 Tesla stations worldwide and 3,628 chargers. There are also 11 of these stations in Texas.
Its also time for Sulphur Springs Tx to get our Tesla stations, which will be opening within thirty days. Before opening Oncor and Tesla Corp. both have to finish their duties. The Tesla Charging Statios are located Davis Street behind the Police Station. The parking lot to this station is currently being worked on and perfected by Sulphur Springs helping hands. Marc Maxwell quoted, "I think that the charging station will be a good touch to Sulphur Springs and invite people who have never been to our town before." "While people charge their car they can do some shopping and eat downtown, and hopefully would want to come back to Sulphur Springs in the near future."