One day before the pageant, the nine Ms. Hopkins County Senior contestants and former "queens" met for afternoon tea. The social was held in the gym of Church of the Nazarene, the same location as the Pageant, and was sponsored by Karon Weatherman of the Seniors Center\Meal a Day Center.
The tea afforded the contestants a chance to meet each other and former royalty. A brief "Tea Trivia" program was given by Mistress of Ceremonies, Enola Gay. Following the tea was a rehearsal for the talent presentations.
The public is encouraged to attend the 7th annual Pageant at 6pm Saturday June 4, 2016 in the gym of Church of the Nazarene of Sulphur Springs, 1300 League Street. Admission is free, all ages are welcome. Refreshments will be provided compliments of Carriage House Manor.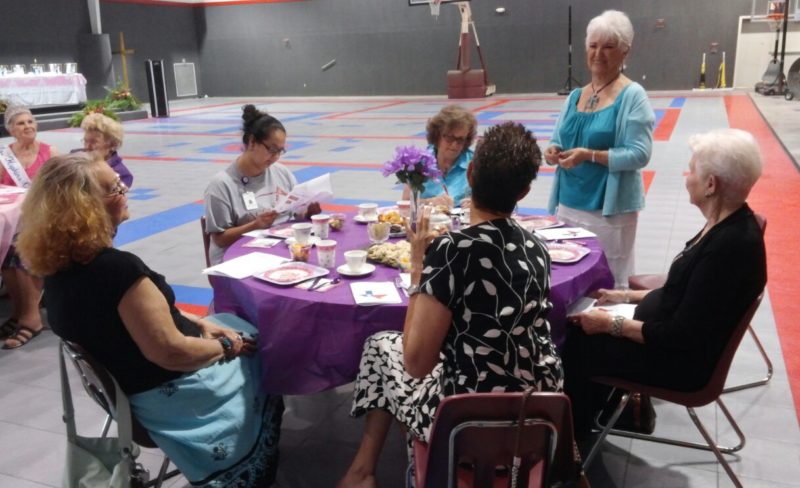 2012 Ms. Hopkins County Ina Gore greets sponsors and contestants Lavonne Elam, Evelyn Horne and Fay Robinson.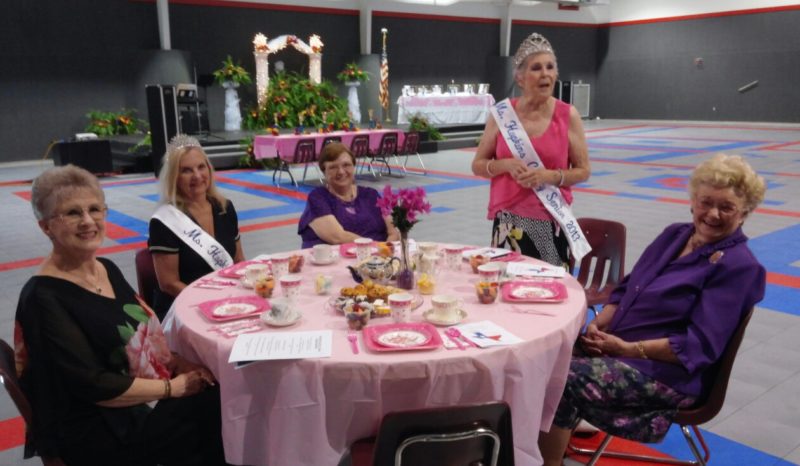 Contestant Gayle Massey, reigning 2015 Ms. Hopkins County Wanda Wilson, volunteer Vickie Turner, 2013 Ms. Hopkins County Sonja Baker-Norton, 2011 Ms. Hopkins County Betty Caudle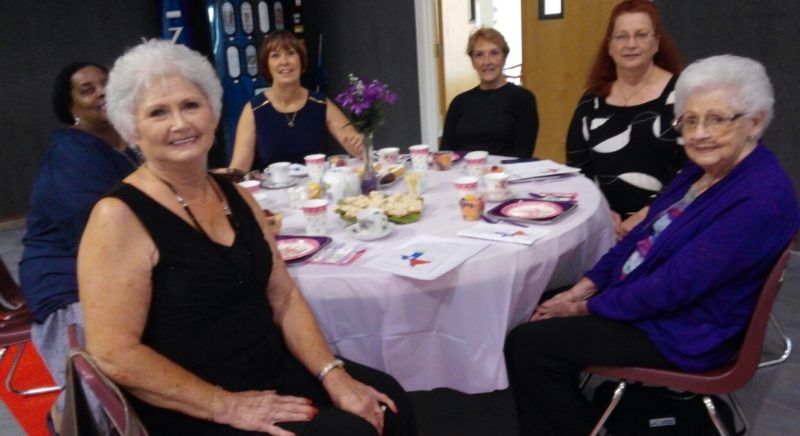 Contestant Pamela Clayton, former Ms. Texas Senior Nancy Bolton, Emcee Enola Gay, Contestant Joni Hughes,  contestant Linda Pickle, 2014 Ms. Hopkins County Clydene Fielden. (not pictured, contestant Ms. Rock Creek Dorothy Hawkins)