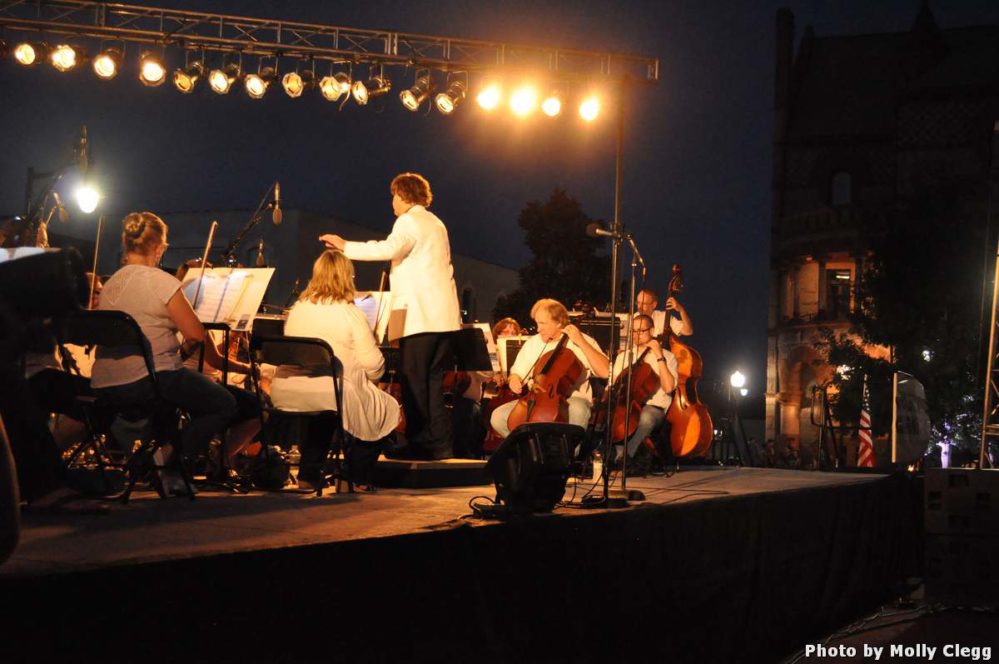 Marking their 25th year celebrating Independence Day, the Sulphur Springs Symphony League will host the Annual Independence Day Celebration Concert and Fireworks display on Saturday, July 2 at 7:45 p.m. on Celebration Square. Guests will be able to show up at anytime as prior events will be taking place throughout the day. This will be the largest free concert in Hopkins County, averaging 1,500 locals and travelers each year. Be on the lookout for Jefferson and Church St. to be closed Friday night as well as Saturday. On Saturday additional streets including Main and College Streets will also be closed off. Parking is available in bank and church parking lots. Police Officers will be there to monitor the veteran memorial and keep the area safe and secure. Sponsors for the Symphony League's performance include Alliance Bank, Grocery Supply and the Symphony League Auction.
This year's show will feature Bill Owens as guest conductor for one song during the night's performance, and Rylan Brewer will be guest fireworks detonator. Kim Baxter and guest will lead the crowd in singing the Star Spangled Banner as the performance opens. According to League President Linda Galligher, the Symphony League has also planned a number of surprises to mark their 25th Anniversary. Reserved seating is available near the front of the stage for veterans, spouses of veterans and former Symphony League Board Members and their spouses. Others attending the concert are encouraged to bring lawn chairs and are able to sit anywhere they please around the square. The stage will be located in front of Alliance Bank on the square. On the south side of the square, several restaurants including Plain and Fancy will be selling concession foods such as hotdogs, cotton candy, nachos, and other establishments will be open for business throughout the night. Concessions are projected to be priced at $3 or less.
Along with the Independence Day Celebration, the Northeast Texas Symphony League Orchestra also performs the Children's Concert for Hopkins County students in third through fifth grade. These activities and others are funded, produced and executed for the Orchestra by  a group of volunteers. Anyone who would like to make a tax-deductible contribution to the Sulphur Springs Symphony League can mail a check to P.O. Box 251 Sulphur Springs, TX 75483. For more information on the Sulphur Springs Symphony League or how to become a member can visit http://www.SulphurSpringsSymphonyLeague.org or call League President Linda Galligher at (903) 348-3733.