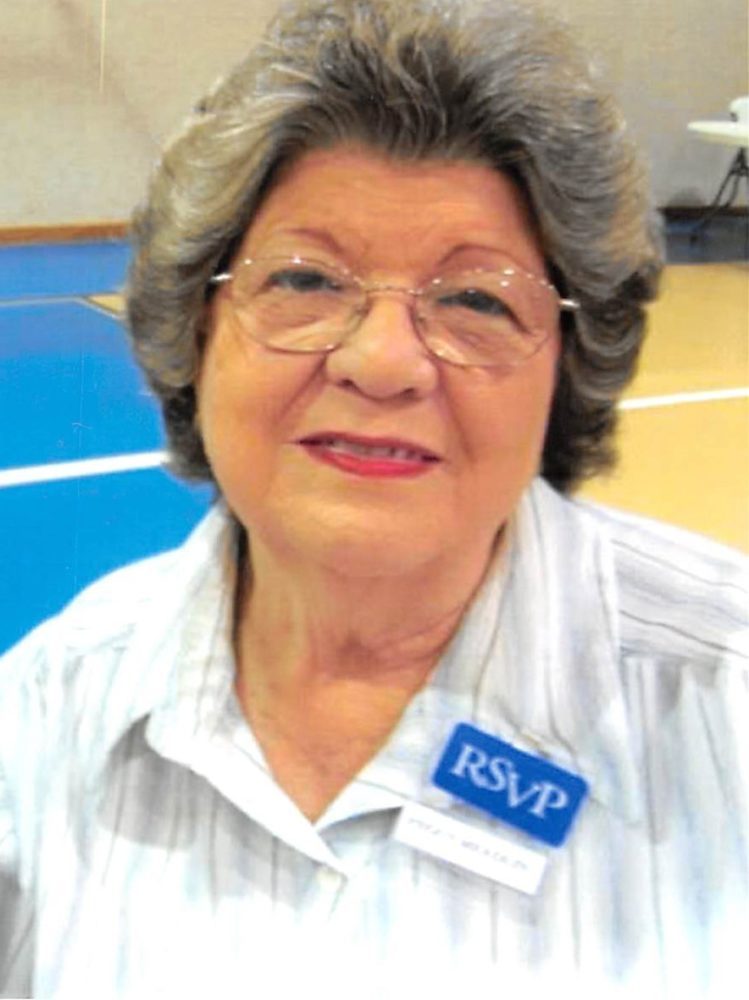 Funeral services for Peggy Janice Meadlin "Auntie", age 77, of Sulphur Springs will be conducted at 10:00 a.m., Wednesday, June 22, 2016 at West Oaks Funeral Home Chapel with Rev. Al Davis officiating and Jackie McQueen assisting.  Interment will follow at Ridgeway Cemetery with Chris Pryor, Patrick Pipkin, Cody Pipkin, Jason Mobley, Gary Mobley and Dylan Smith serving as pallbearers.  Honorary pallbearers will be Sammy Burnett, Jr., Brad Mobley, Randy Mobley and Tommy Mobley.  Visitation will be held from 6:00 to 8:00 p.m., Tuesday, June 21, 2016 at West Oaks Funeral Home.  Mrs. Meadlin passed away Sunday, June 19, 2016 at her residence.
Mrs. Meadlin was born on July 13, 1938 in the Sunny Slope Community the daughter of George Ellie Mobley and Clydie Marie Moore Mobley.  She married Jerry Truett Meadlin on May 9, 1959 in Duncanville.  He preceded her in death.  Mrs. Meadlin  retired from Sears and Roebuck in Dallas as a buyer and was a member of Grace Family Church.
She is survived by three sisters,  Alice Pryor, Paula Pipkin and Cathy Baird, two brothers, Glenn Mobley and Danny Mobley, special nephew and family, Chris, Jennifer, Shyann and Rayleigh Pryor, and numerous nieces and nephews.
In addition to her husband she was preceded in death by her parents, brothers, Charles Ellie Mobley and Jerry Lee Mobley, sister Mary JoAnn Mobley Burnett.
Memorials may be made to the American Cancer Society at www.cancer.org.  Arrangements are under the direction of West Oaks Funeral Home.