On Monday, July 18th at 10:30 AM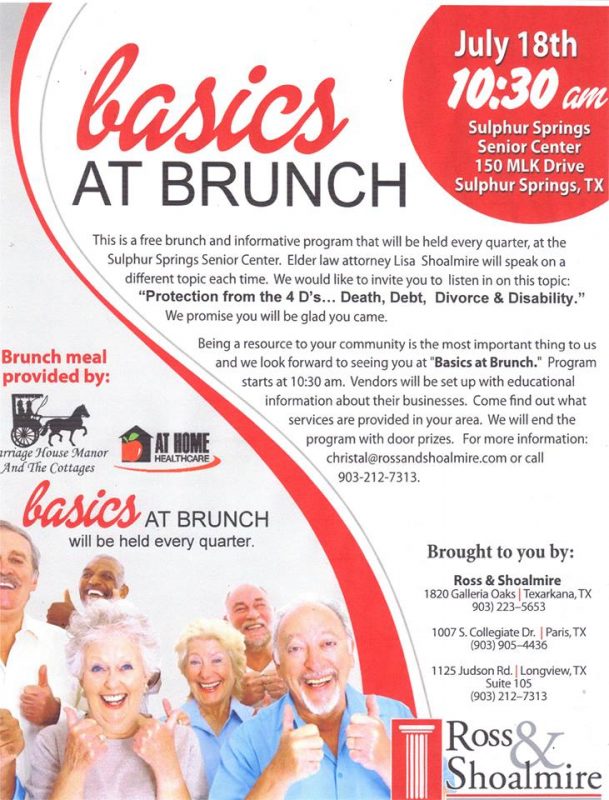 Ross and Shoalmire, Elder Care Attorneys will
be back at the Senior Citizens Center with another
Basics at Brunch.
This Information covers "Protection for the 4 D's:
Death, Debt, Divorce and Disability"
These Elder Care Attorneys are so knowledgeable
and are willing to come once a quarter and give you
some valuable information for FREE.
Please take advantage of this important information.
You will be happy you came.
Carriage House Manor and At Home Healthcare are
providing the brunch food.
Karon Weatherman
Program and Marketing Director
Senior Citizen's Center
150 Martin Luther King Blvd
Sulphur Springs, Texas 75482
(903) 885-1661