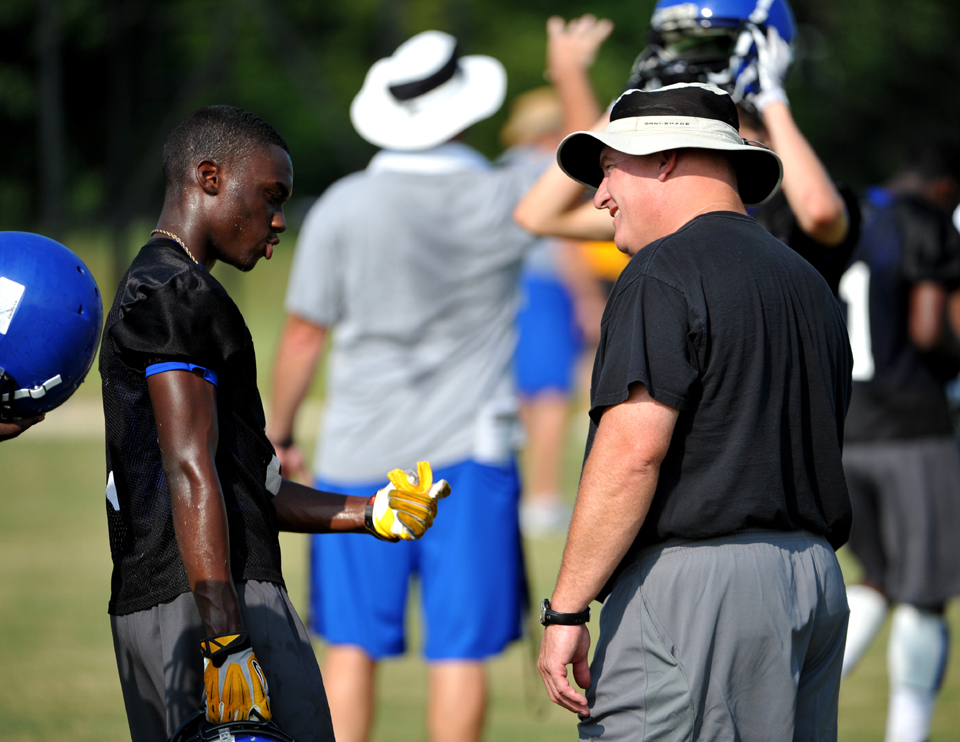 The Wildcats' football team is halfway through spring football practice. Wildcats Football Coach Greg Owens says it's been great so far. It's a good thing since the cost of spring workouts are one less week of practice in August and one less scrimmage.
The Wildcats will have only one scrimmage before diving into the regular season. Coach Owens says he has talked with several coaches who told him they had good retention of things learned in the spring during August. Coach Owens says his young team is getting lots of reps, lots of fundamentals and is getting some competition as well. He credits his coaching staff for coming up with ways every day to keep things exciting for the players.
Coach Owens says they recently featured third and long plays with the offense going against the defense for bragging rights. They also faced off on overtime situations with the ball marked at the 25 yard line. Another plus in the spring is players can focus on drills without the stress of getting ready for a Friday night opponent.
Coach Owens says he has asked the players what they think of spring football and he says he has received constant feedback that they are having a good time. He says he can see progress being made on both sides of the ball. Coach Owens hopes when August 8 rolls around, his team will just need to quick review of spring concepts to get going.
Spring football will conclude with a spring game on May 26. This week the Wildcats will practice Monday, Wednesday and Thursday from around 3:50 p.m. until about 5:45 p.m. each day. Tuesday the Wildcats 7 on 7 teams will play host to Gilmer. Games get underway at around 5:15 p.m. Tuesday.