Tira News
By Jan Vaughn
Robert and Yvonne Weir are proud grandparents of Nicolaas Robert Esterhause. Nicolaas was born on April 29, 2016 and weighed 3 pounds, 13 ounces, and was 16-¾ inches long. He is still in the Neonatal Intensive Care Unit at Baylor Hospital in Dallas, but Yvonne says he is doing well and is very sweet. His parents, Destri and Eben, live near the hospital. Robert, Yvonne, and Wesley spent the weekend at their home and kept the baby's big sisters, Mena and Emlyn. They also got to visit with Dustin, Dakota, and Dacy.
Gwen Karney returned home from a Caribbean cruise to Cozumel, Roatan, and Belize, only to find that her shed had been destroyed by wind during last Friday night's storms. Gwen and four friends from the Lone Star Heritage Quilt Guild, Pat Sparks, Lou Jane Brandenburgh, Dianna McGregor, and Judy VanWinkle, and a friend, Debra Ren, from the McKinney Guild, went on the cruise out of Galveston. They attended quilting classes on three days and had three days of sightseeing.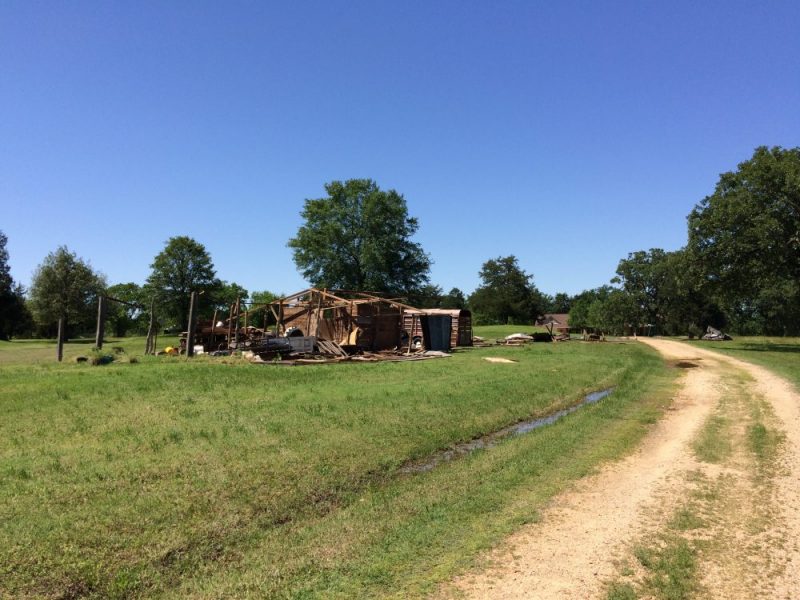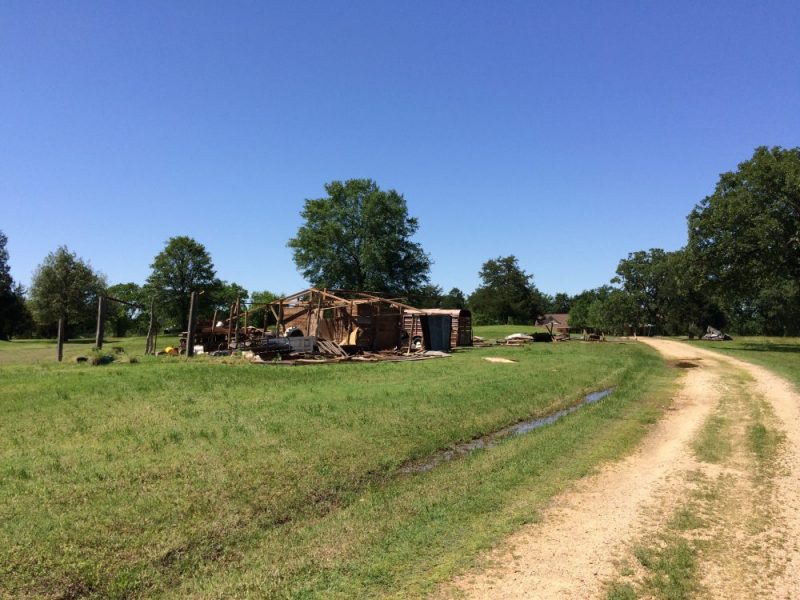 Our community had quite a bit of damage to trees, in addition to a couple of barns, during the storms last Friday night.
Floyd and Martha Payton have experienced a great change in their lives, Floyd fell at the Tira Cemetery four weeks ago and he suffered three fractured ribs and a punctured lung. He was transported from Hopkins County Memorial to Trinity Mother Francis in Tyler where he spent sixteen days in the Trauma Center, then ICU. He is having therapy at Carriage House Manor at The Cottages at this time. Martha reports, "Due to the injury, age and trauma he is resigning from the Tira Cemetery Board, where he has served for almost twenty years. Thank you for the support he has received through out the past years. We want to thank everyone from our church and community for the well wishes and prayers. Jan Vaughn has been so gracious to get the cemetery toward reorganization and moving forward again."
I hesitate to include Martha's quote, but I appreciate her encouragement. I really haven't done much, but would like to add that Floyd and Martha have been hard workers and such an asset to our community.
The Tira Cemetery Board had a called meeting on Thursday, May 5th, to discuss the resignation of Floyd Payton, Board President. The group voted to move board member Mick Petty into the position of President. Mick's brother, Rick Petty, is willing to help with the cemetery duties, so the board appointed Rick to fill the vacant slot. They also discussed the repairs needed to the grave stones and the fence.
**Last Minute Addition**
Rylan, Brailon, and Slaiden Joslin spent
Saturday
afternoon with us, while their parents, Landon and Laiken, enjoyed 4-wheeling in the mud. Later that evening, they all had dinner with Laiken's family, in celebration of Landon's birthday.
Tiffany Vaughn and Darris Cross visited with Darris' daughter, Tabitha, in Kopperl over the weekend.
I always need and appreciate input from my friends to help keep me informed of news in our community. If you have any news pertaining to Tira residents, past or present, please contact me, Jan Vaughn, at 903-945-2190 or 903-438-6688 or [email protected].