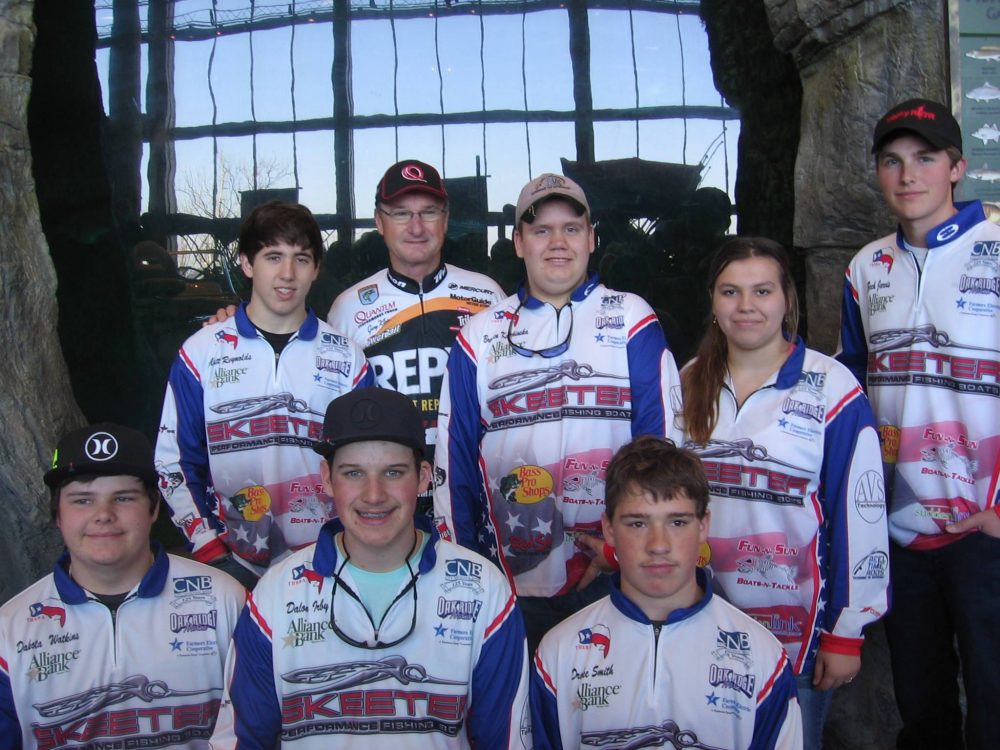 Members of the Sulphur Springs High School Fishing Club will be heading to the Texas High School Bass Association state tournament held at Toledo Bend Reservoir on the Texas-Louisiana Border. State qualifiers are Matt Reynolds, Braden "Katfish" Katchinska, Sam Scott, and Skylar Long. State Competition will be held June 17-19.
First started as the SSISD Fishing Club at the Sulphur Springs Middle School, it has now spread to include the High School and is part of the THSBA.
"About four years ago, I went to the school board," Sulphur Springs Police Officer and SSISD Fishing Club Sponsor Norman Sanders said. "I talked to Patsy Bolten and to Branden Reed about starting a fishing club, and they agreed that I could. I announced it at the middle school first, and then we brought the high school along. Our first year we had four people and now we have about 24."
When the THSBA first started, only a handful of schools were involved. Now the Association has dramatically grown to include close to 200 students in North-East Texas alone.
"We started this association of April of 2013," Officer Sanders said. " In April of 2013, there were six schools that had clubs in north-east Texas, Sulphur Springs was one of those six. In April of 2013, all six club founders met at a Mexican food restaurant in Canton, Texas. From that meeting we started an association and we called that association the Texas High School Bass Association. There are now 69 high schools that are involved."
"This year we've been very successful. I have two boys that started out in my junior high club and they grew into the high school level, Braden Katchinska and Matt Reynolds. They were very successful and they came in this last year fourth place overall for Anglers of the Year," Officer Sanders said.
For the members of the THSBA, fishing has become a normal part of their lives. Those here at Sulphur Springs continue to compete against schools across Texas, hoping to spread awareness of their love for the sport.