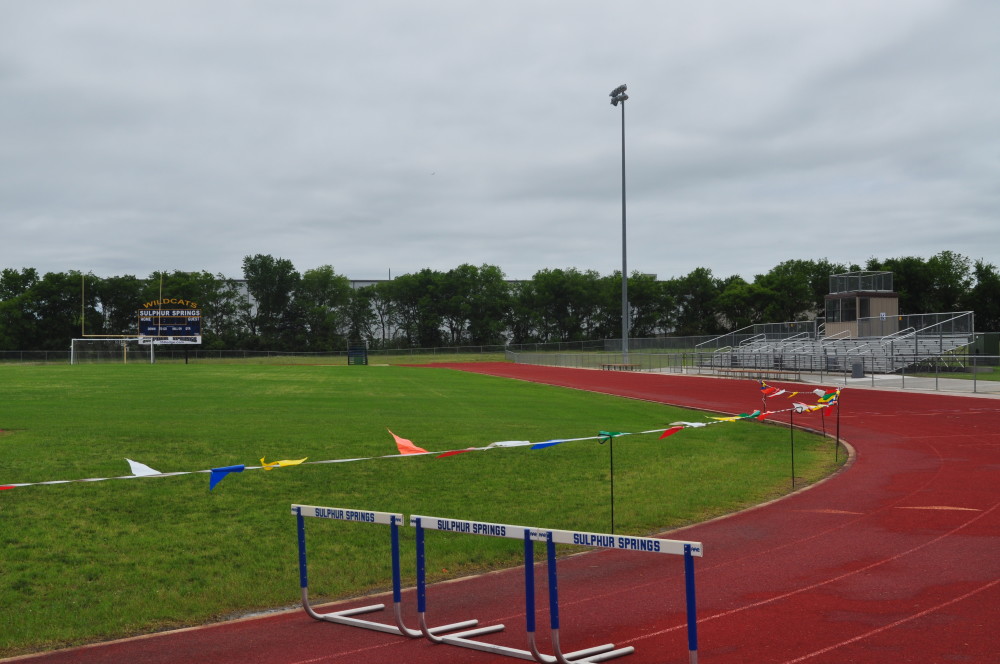 Wildcats Track Coach Matt Young said distance runner Jacob Gatewood capped off a sensational season competing in the 3200-meter run and 1600-meter run at the regional track meet Friday and Saturday at UT Arlington. Coach Young knew the competition was tough and he hoped Gatewood could finish among the top six. In the 3200-meter run Friday, Gatewood challenged the best runners and was at 4:49 half way through. Coach Young said that was a fast first half for Gatewood. Coach Young said Gatewood was not able to sustain the pace and finished ninth. Gatewood ran the 1600-meters Saturday and he was hoping to break 4:30 in the race. He finished in the 4:40's and came in 12th. Gatewood, a senior, ends as one of the best distance runners in recent history. His best 1600-meter time puts him in the top three to run the race as a Wildcat. Gatewood is also one of only three runners to break the 10-minute mark in the 3200-meter run. He will continue his running at Lincoln Memorial University in Tennessee.
Lady Cats Track Coach Triston Abron took long jumper Imani Taylor and hurdler Abbi Baier to the regional track meet last Friday and Saturday at UT Arlington.
For Taylor, a sophomore, it was her second regional tournament. She placed ninth in the prelims of the long jump. Coach Abron said her jump was not a personal best but he added it was close to her distance at the district meet. Coach Abron said anyone who finishes in the top ten in our region should be extremely proud of that accomplishment.
Abbi Baier competed in the 100-meter hurdles and the 300-meter hurdles. She had prelims for both events Friday. She finished tenth in the 100-meter hurdles and didn't make the finals. Still Coach Abron said it was her fastest time of the season in the race. He was especially proud of her effort in the 300-meter hurdles prelims. The races took place late Friday night after four weather delays and Baier, a freshman, qualified for Saturday's final with the third or fourth best time in the field. Saturday Baier came in fourth in the final.
Coach Abron will have Taylor and Baier back next season.