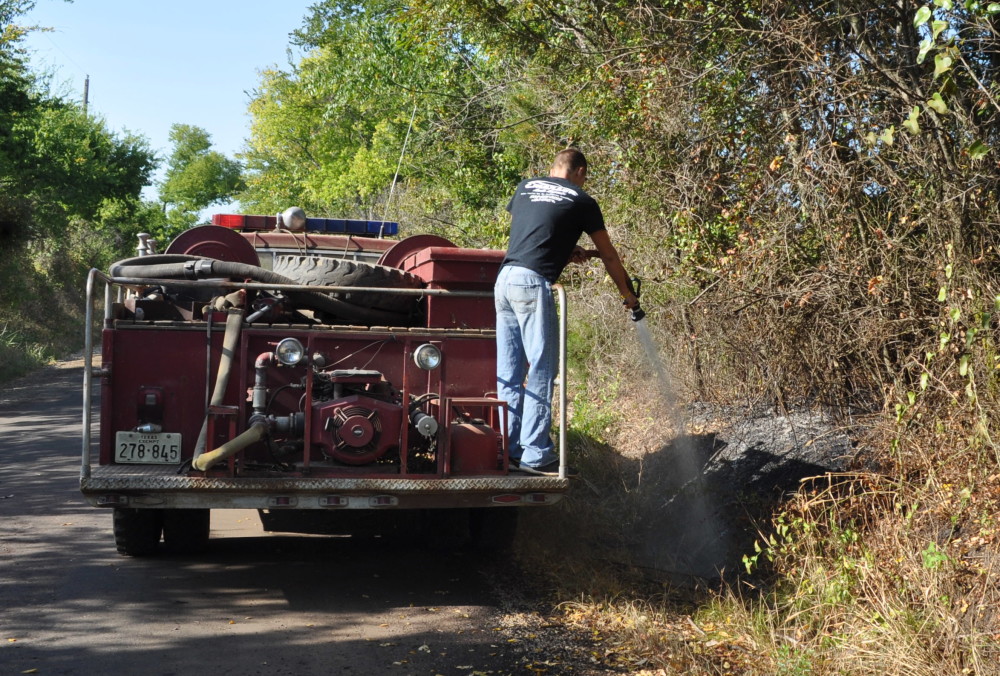 With only 10 days left for application to be made, Hopkins Count Judge Robert Newsom has received only three (3) applications for County Fire Chief. Newsom and County Commissioners plan to have a new county fire chief in place by July 1, 2016 according to Judge Newsom. The application has been posted on the county website.  Deadline for applicants will be May 26th.
Those applying for the top firefighter job in the county will be required to live in the Hopkins County area according to Newsom. He stated that he and commissioners seek one who will plant his life in the area served. A number of qualifications will be posted but Newsom pointed out that moral leadership, experience and education will be top priorities for the new chief.
Judge Newsom said he and Commissioners Court will review applications, interview the top six candidates, and hire the new chief. Newsom's office will review applications to ensure that those forwarded to commissioners meet the criteria for the job.
The Fire Chief position opened following the resignation of Kevin Yates, after he took a Fire Chief position in Louisiana. Hopkins County Fire Marshall Mike Matthews was appointed interim Fire Chief by Judge Newsom and the Court to supervise operations for the county fire department. Matthews will serve as interim Fire Chief for the county during the search period.
Matthews is a Hopkins County native whose first full time fire-fighter job was with the county. He worked full-time with the Hopkins County Fire Department for 13 years prior to becoming a fireman in Longview. Currently, he is a driver engineer and paramedic for the Longview department and spends two (2) of every three (3) days in Hopkins County as Fire Marshall here. The third day is in Longview.