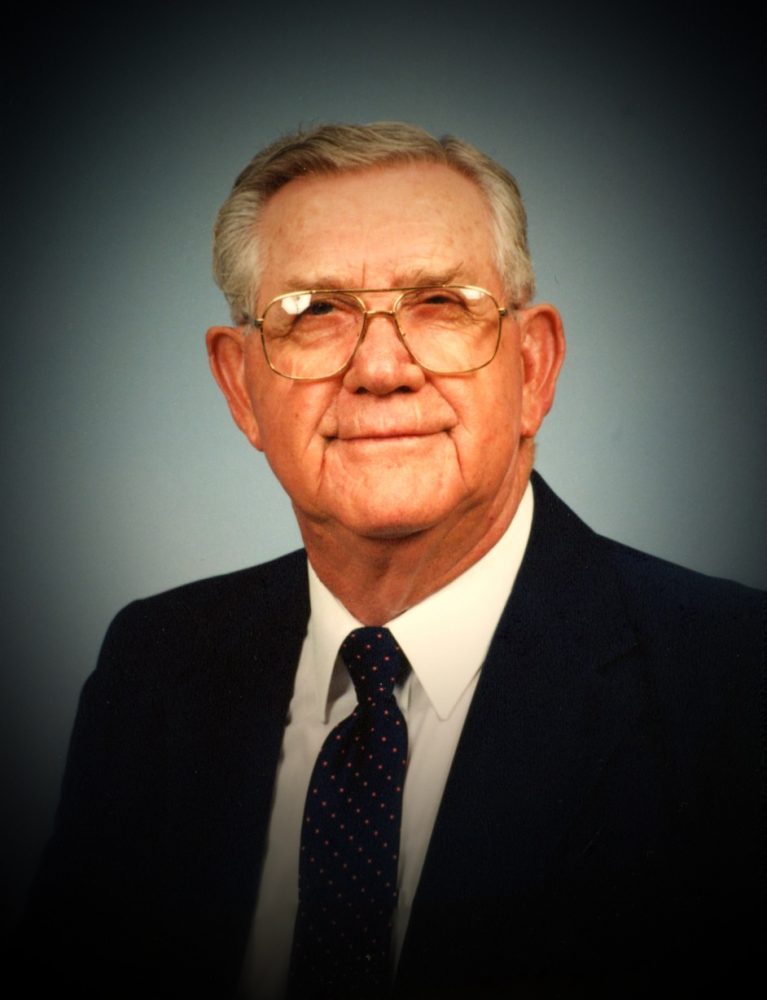 Mr. James Holcomb, age 90 of Pickton, passed away on Tuesday, May 24th, 2016 in Sulphur Springs. He was born on August 15th, 1925 in Mt. Pleasant to the late Grover Holcomb and Dora Brown Holcomb. He was a retired Special Agent for the railroad, he was a member of Pickton United Methodist Church. He served in the U.S. Navy during World War II, and was a past Master and member of a masonic lodge in Dallas. He was preceded in death by his parents and seven siblings.
He is survived by his loving wife of sixty-nine years, Mrs. Dorothy Neighbors Holcomb of Pickton; daughters, Jamie Gatto and husband Rick of Ovilla, Karen Grier and husband Glen of Red Oak; five grandchildren, and eleven great-grandchildren.
Visitation and funeral services will be held at Pickton United Methodist Church on Friday, May 27th, 2016 with visitation beginning at 1:00 pm, followed by the funeral at 2:00 PM, Bro. Henry Suche officiating, interment will follow at New Pickton Cemetery in Pickton, with Mike Turner, David Grier, Derek Grier, Randy Bullock, Danny Anderson, David Smith serving as pallbearers.