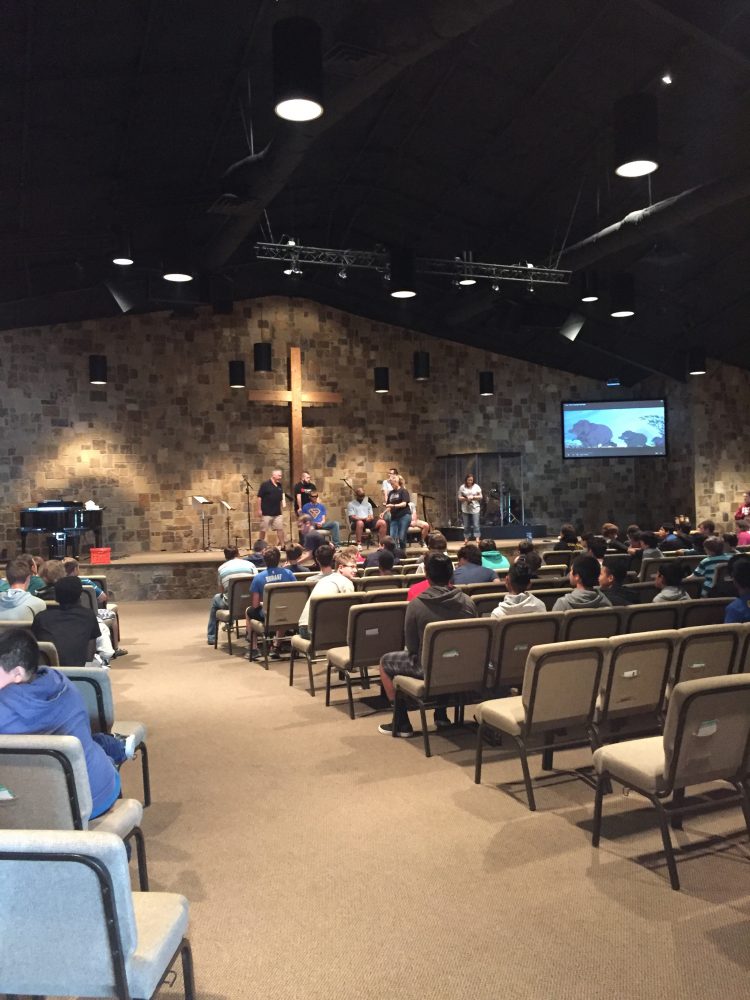 Sulphur Springs Middle School 8th grade students are participating in a unique event today at Shannon Oaks Church and The ROC at First Baptist Church. The first ever "Are You Smarter Than An 8th Grader" STARRS test review game show is being held at the two locations from 8:30 a.m. to 3 p.m. The event, which kicked off on Monday, is an unconventional and effective way for the students to better prepare themselves for the standardized tests to be taken this week.
"Our kids have been studying their STARR reviews and they are challenging leaders of the community who are coming in to play," SSMS History teacher and Dare to Dream coordinator Jeff Harris said. "Those adults are trying to answer the question 'Am I Smarter than an 8th grader?' And so far they aren't. We are winning!"
"This is a fun way for the kids to review for the STARR. We're leaving the campus to have a break and to get the kids fresh before they take the test on Wednesday and Thursday," Harris said. The event also opens up more classrooms for students in the 6th and 7th grade levels to take their tests.
When asked if the event would become a yearly occurrence Harris said, "if that's what our administrators would like to do, but it sure has been a success this year. We created this idea out of a need to get off campus and it's been a smash hit for our kids."