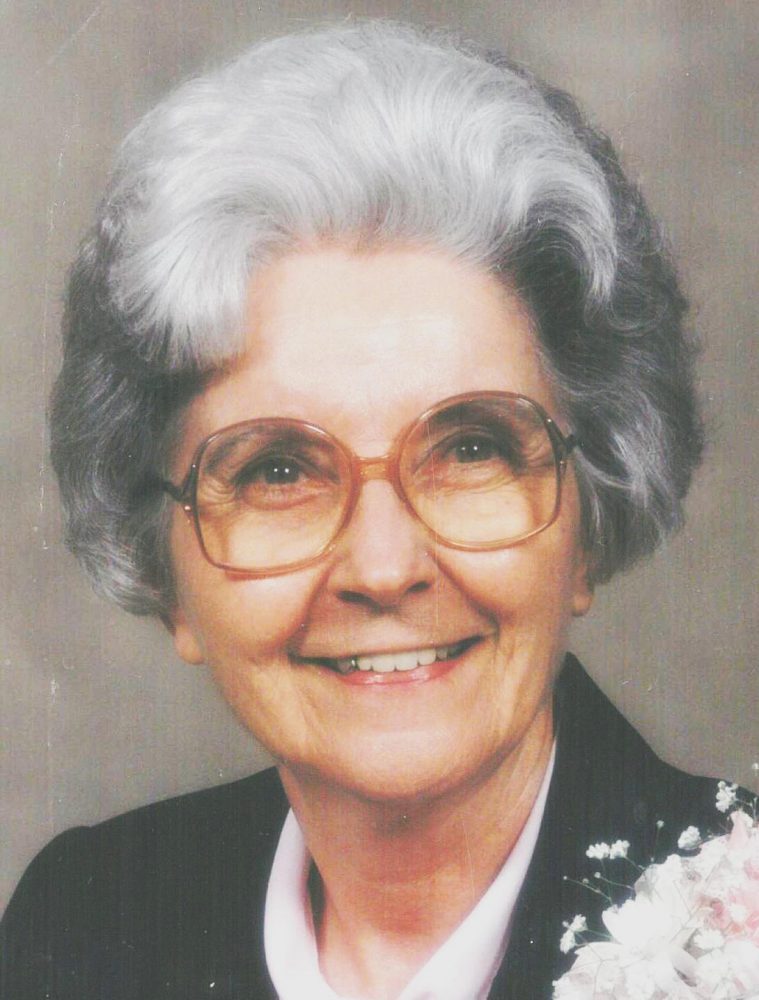 Funeral service for Mary Jo Fatheree was held Saturday, April 23, 2016, at Emory Baptist Church.  Rev. Rodney Williams officiated.  Burial followed in Emory City Cemetery.
Mrs. Fatheree was born July 26, 1925, in Rusk, to Thomas Frank and Bertha Irene Taylor Terry. She graduated from Rains High School in 1942. Mary Jo married Roscoe "Rock" Veech Fatheree, in Emory, on May 10, 1951. During her working career, she was employed by and retired from the Federal Government's Agriculture Department.  She advanced her position  from secretary to office manager in the agriculture office here in Rains County. Mary Jo was a devoted Christian woman who loved the Lord and His precepts.  Her life was filled with ways of serving others, helping anywhere she could, and, being a wonderful friend to all. She was a long standing member of Emory Baptist Church, where she belonged to the Amazing Grace
Sunday
School Class.  She taught that same class for many years. Mrs. Fatheree was  proven to be a great "blessing" to many, by helping them financially when they were just "in need of a little help".
Her generosity was great and was with no strings attached.  She was a blessing to all, and,  will be missed by all who knew her. She was called "Jodie" by her family.
Survivors include:  Granddaughters:  Karan Coleman (Mike) of Emory
Belinda Renshaw of Whitehouse
Paula Brown (Dan) of Sulphur Springs
Grandson:  Darren Renshaw (Shelia) of Emory
Sisters:  June Hoisington of Manassas, VA, and Betty Lowery of Colorado Springs, CO
Brother:  Ben Terry of Enchanted Oaks
Great-grandchildren:  9
Great-great-grandchildren:  10
Numerous nieces and nephews
Also, survived by a host of other loving family and friends
She was preceded in death by her parents, husband, in 1983; daughter, Geraldine Fatheree Renshaw; 2 sisters; and 1 brother
In lieu of flowers the family has requested donations be made to Emory Baptist Church Building Fun % Emory Baptist Church.