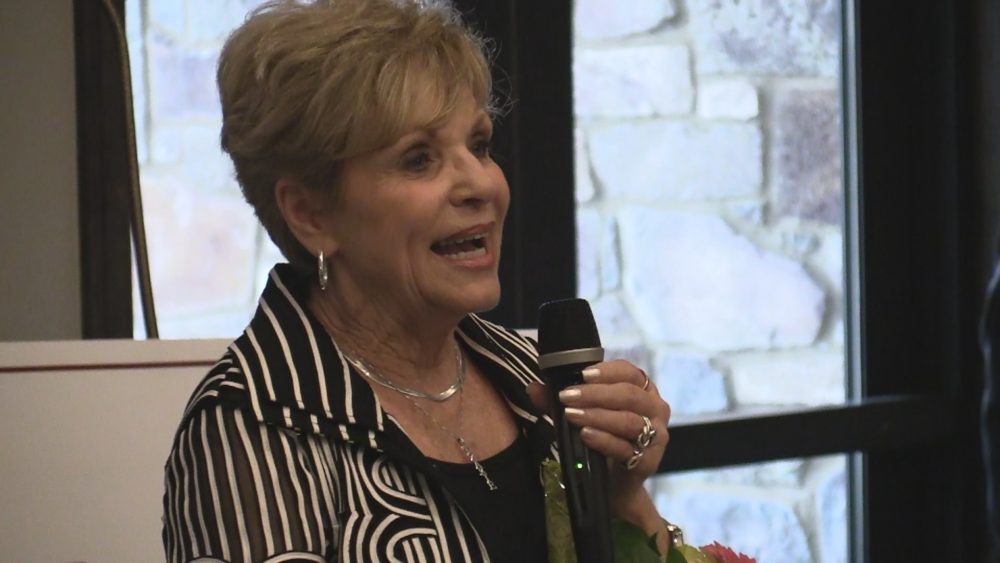 After 10-years as Director of Hopkins County Health Care Foundation, Jackie Thornton is retiring. With the mission of the foundation—"Leave a Legacy"—she was praised by board members and others for her work that, according to many, has produced a legacy that will continue to provide for the growth of Memorial Hospital and health care community. Wednesday night at the Sulphur Springs Country Club, a Celebration Reception provided a venue to present $120,000 to the local Hospital to purchase 6 CPR devices and $100,000 to the Endowment Fund managed by Guaranty Bank Trust & Wealth Management Group.
Foundation Board Chairman Bob Weaver said Thornton had had a tremendous impact on the hospital and health care locally.
Established in 1997, the Health Care Foundation was organized to secure funds from individuals, businesses and corporations, to provide, promote, maintain and improve the continual growth of Memorial Hospital to serve the area communities. One of the main funding campaigns to achieve this purpose has been the Lights of Life gala.
Hospital Chief Administrator Michael McAndrew said Thornton had helped raise the hospital's profile in the community.