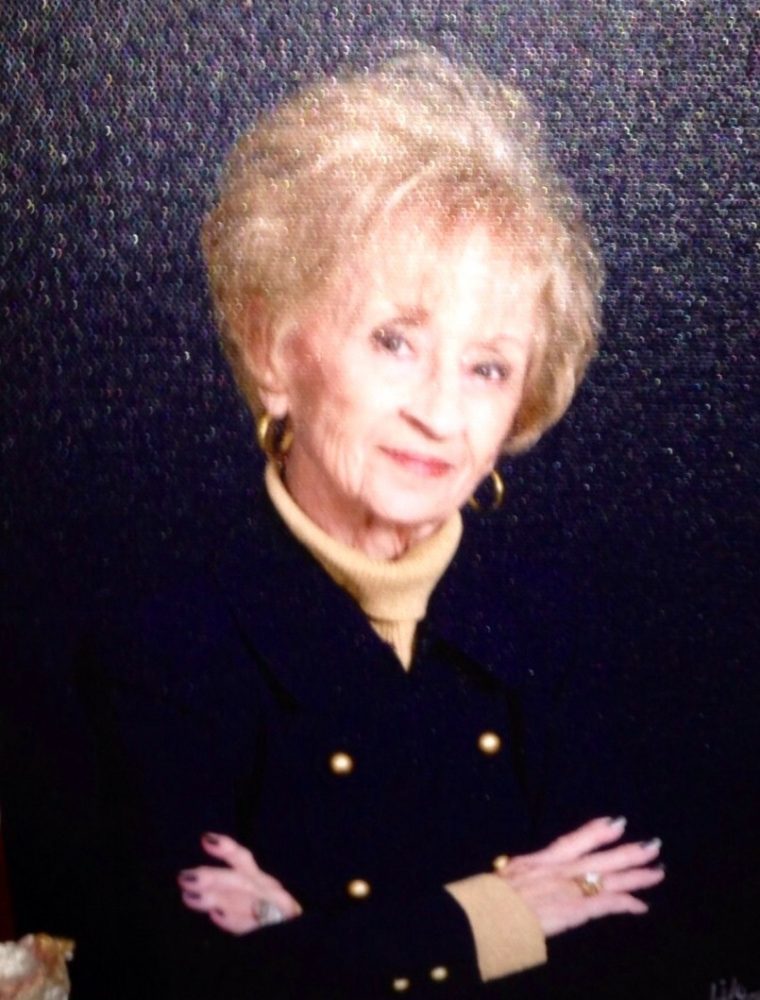 Funeral services for Oleta Haddock Arrington, age 81, of Commerce will be conducted at 11:00 a.m., Wednesday, March 16, 2016 at the First Baptist Church in Commerce, TX, with Rev. Michael Ryer and Dr. John La Noue officiating.  Interment will follow at Mt. Zion Cemetery with Shawn Elmore, Chip Robinson, Clayton Giddens, Bobby Draughn, Barry Smith and Jerry McDaniel serving as pallbearers.  Honorary pallbearers will be Richard Miller, Stan Brewer, Orville Jack Kelley, Clifton Haddock, Sydney Stewart and the Hope Sunday School Class.  Visitation will be from 6:00 to 8:00 p.m., Tuesday, March 15, 2016 at the First Baptist Church in Commerce.  Mrs. Arrington passed away Monday, March 14, 2016 at her residence.
Mrs. Arrington was born on December 17, 1934 in Ridgeway, TX, the daughter of William David Haddock and Nunie Mae McManus Haddock.  She married Harold Dean Arrington on February 23, 1954 in Commerce, TX.  He preceded her in death.  Mrs. Arrington worked for many years as a telephone operator for Gulf State Phone Company and was co-owner of Arrington Concrete Construction.  She was a member of First Baptist Church of Commerce.
She is survived by one son, Harold Arrington and wife Michiel of Wylie, daughters, Pam Webb and husband Monty of Victoria, TX, Patti Doster and husband Mack of Commerce, brother, W. D. Haddock and wife Peggy of Dallas, sisters, Nelda Brunson and husband, Curtis of Fate, Oretha Isaacks and husband Kyle of New Braunsfels, grandchildren, Oleta De'An Webb, Kindra Rae Webb, Trey Shaw, Shea Arrington Shaw, Ethan Doster, Dakotah Wayne Arrington and Logan Dean Arrington, great-grandchildren, Jordan and Kaylee and numerous nieces and nephews.
She was preceded in death by her, parents, sisters, Margaret Clinton, Shirley Speight, Helen Harris, Patricia Belcher and half-brother, Marvin Haddock.
Arrangements are under the direction of West Oaks Funeral Home.