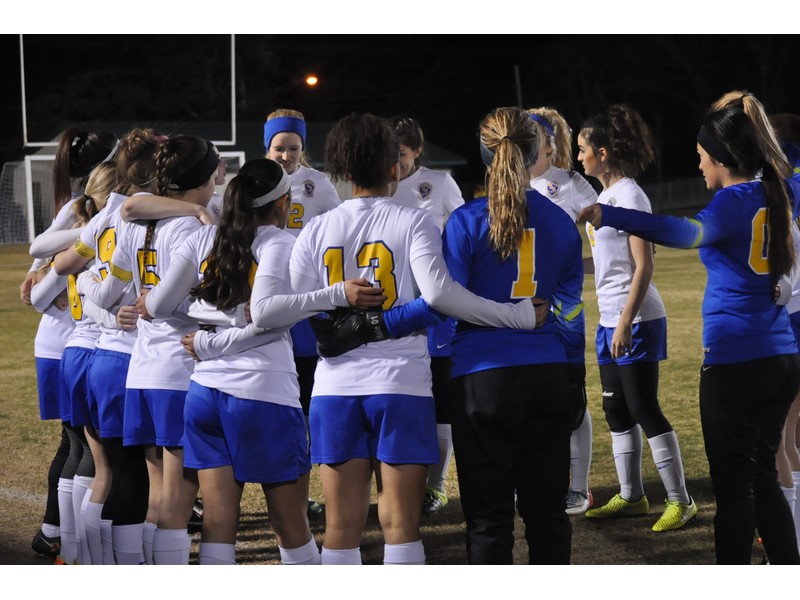 The odds are pretty good that the Lady Cats' soccer team will make the playoffs after two big games this week. The Lady Cats are currently in fourth place, the last playoff spot. Lady Cats Soccer Coach Jesus DeLeon, on KSST and Channel 18 TV's Saturday Morning Coaches Show, said if the Lady Cats win both games this week and other things happen, the Lady Cats could end up as high as second in the district.
On the other hand, Coach DeLeon said a two loss week with other factors, could result in the Lady Cats falling out of the playoff picture. The Lady Cats have their work cut out for them. They have to travel to Texarkana Tuesday night. Texas High has won the last few meetings against the Lady Cats including a 1-0 verdict at Prim Stadium back on February 12. Coach DeLeon said the one goal was skillfully scored and the Lady Cats were unable to match it. He knows the Lady Tigers coach well from coaching against him in Wichita Falls and Coach DeLeon believes the coach will say he was fortunate to come away with a win in the first match. He adds the Lady Cats don't lack for confidence going into Tuesday night's road match.
The Lady Cats close out the season by hosting Hallsville on Senior Night Friday. They will honor Mary McMillan, Emily Moran and Jasmine Ramirez. The two teams battled to a scoreless tie in Hallsville on February 16 before the Lady Bobcats picked up the extra point by winning the shootout, 3 to 2.