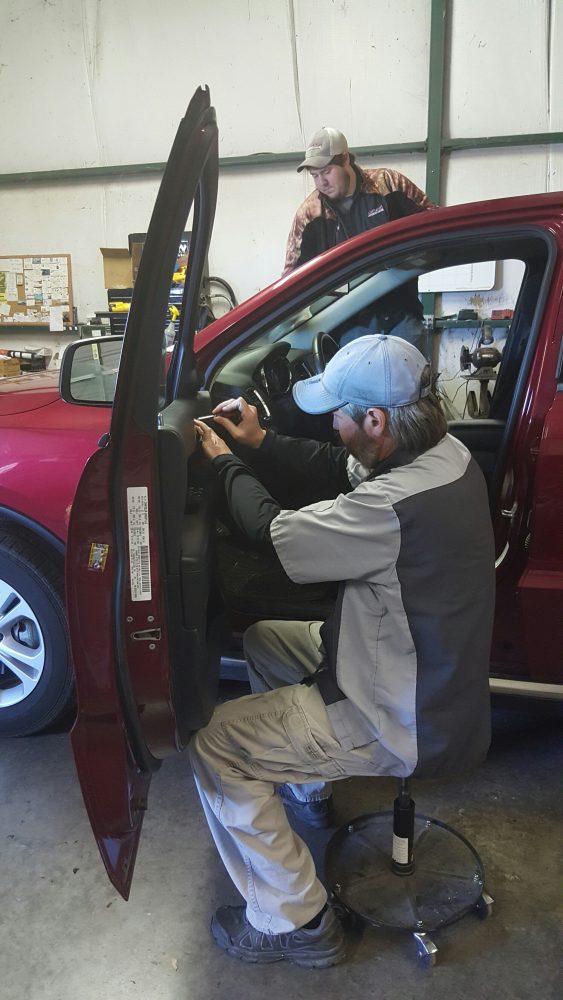 For Chad and Rowdy Sachs, replacing windshields is a daily routine at S & S Auto Glass, located at 837 FM 2297 (Arbala Road). S & S Auto Glass provides a variety of auto glass services including replacing windshields, door glasses, back glasses,  and the parts that allow the windows to go up and down or lock the doors. They work on cars, trucks, vans, dozers, tractors, and some 18-wheelers.
Chad and his wife Sandy started their business ten years ago when the Gibbins family decided to retire and sell their auto glass business. Since the age of 15, Chad has worked in the auto industry either selling auto parts or working on automobiles.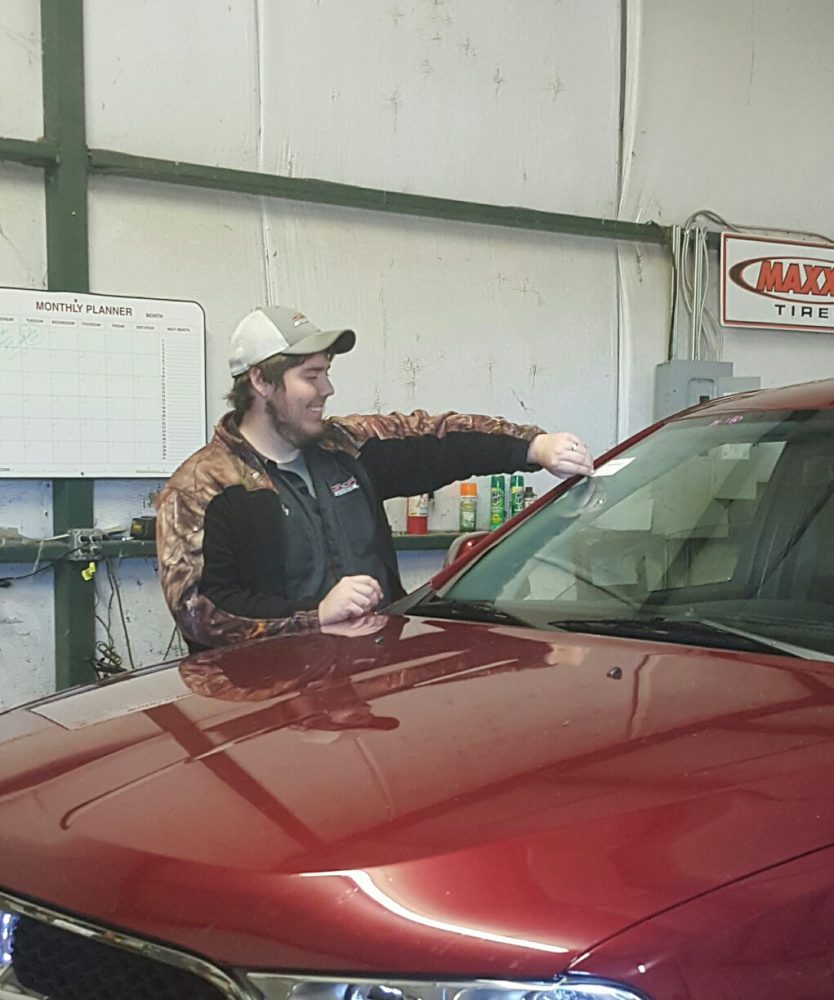 After buying the business the Sachs family moved it to the current location, one mile south of the city limits sign on Arbala Road. From the beginning, Chad and his father, Billy Don Sachs, worked and installed glass. When Billy Don decided to retire, Chad's son Rowdy took his grandfather's place and currently works with his father daily installing glass and working on vehicles.
S & S Auto Glass is a family owned and operated business. The Sachs' have two children; Rowdy and Ragan. Ragan is the Sachs' daughter, she is a Junior at SSHS and helps out when she can. Sandy Sachs is the businesses secretary\bookkeeper and also works full time as an Internal Auditor at City National Bank.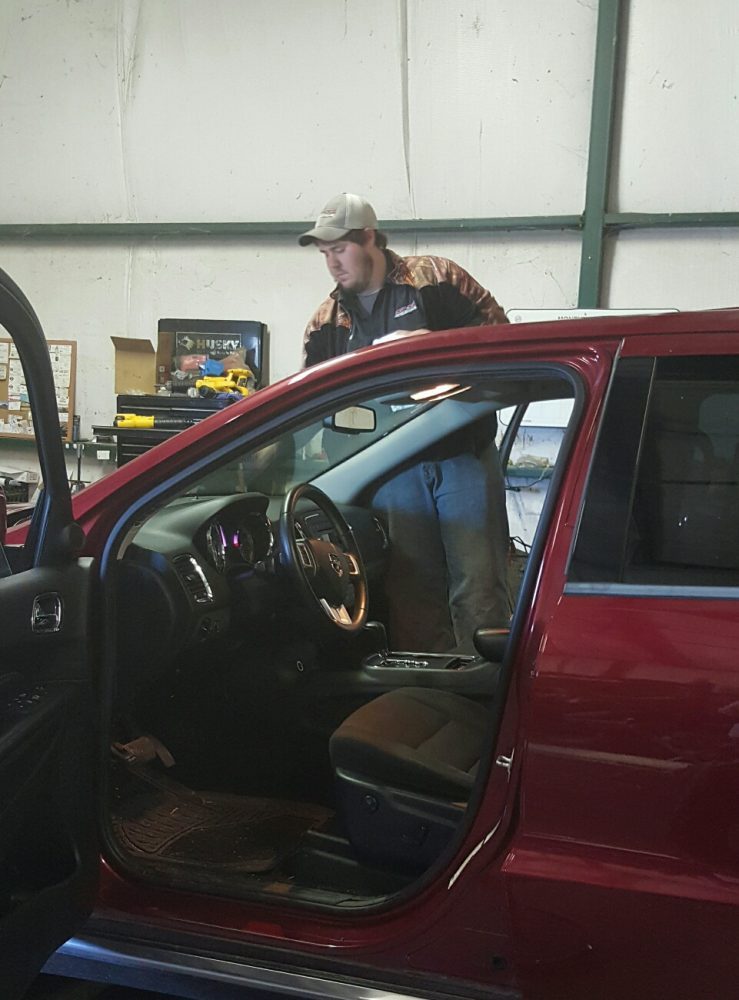 S & S Auto Glass's main goal is to provide the best service they can at a good price. They shop glass prices to get their customers the best deal possible. S & S doesn't normally do mobile service. Most all jobs are done in their shop so the best quality of service can be provided for their customers. Over the last ten years S &S has been blessed to serve thousands of customers in the Sulphur Springs area.
For more information or directions to S & S Auto Glass visit www.ssauto-glass.com or call 903-885-5006 for an appointment.