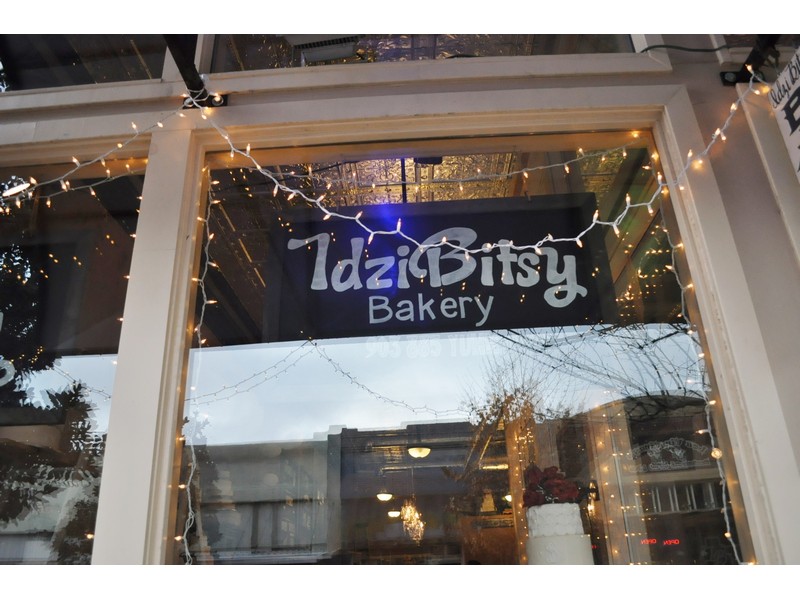 IdziBitsy Bakery is a hometown, "Hopkins County owned, Hopkins County grown" custom bakery in downtown Sulphur Springs, Texas owned by Michelle Idzi.
Michelle Idzi's great great uncle owned a bakery in Louisiana and when he decided to retire in the early 1980s, her grandmother then bought the business deeming her grandmother a second generation baker. While Michelle's mom was in school full-time her youngest aunt, who was also employed at the bakery, watched Michelle and her sister there. The girls spent days after school and all summer at the bakery. To keep the girls busy their aunt would have them fold boxes for a nickel each. At the age of 8, Michelle took her first cake decorating class, Wilton Decorating I. She was one of eight people in the class and made the cake for her dance recital.
Originally, Michelle Idzi had plans of being an accountant and sitting for her CPA. She then had children and began looking for a bakery who could make a cake to fit the personality of her first daughter on her first birthday. She quickly realized no custom bakeries existed where she lived and baked the cake herself. She fell back in love with baking all over again. Upon moving back to Texas Michelle's mother, who also grew up in the bakery, wanted to open up a bakery with her daughter. Their dream soon took flight and they began baking in December of 2012 in Brashear, Tx. With the last custom bakery existing in the 1960s, the people of Sulphur Springs were slightly skeptical. The two women made cakes, sold them, and kept putting the money back into their business. When Michelle's mother began having health issues in 2013, Michelle moved the bakery to it's current location at 209 Main Street.
Michelle always liked the building itself, but once she met the people who were originally in it and heard the history of the building she fell in love. The front of the building was home to a burger joint and a barber shop. When you look at the ceiling you can tell how the building was originally divided for the two businesses. Up until the bakery moved in and the landlord finished the building, the very back was still prepped for a livery barn.
IdziBitsy Bakery is a community grown business  without the community, the people of Sulphur Springs, the bakery couldn't be where it is today. IdziBitsy serves 16 ISD's with donations, and strives to be involved with the community in every way possible. "One of my favorite things in this business is seeing the expressions of people when you bring out their cake. You're making, whether it's a birthday, wedding, baby shower, gender reveal, you're becoming a part of a moment in somebody's life. Life isn't made up of days or weeks, it's moments, and in this business we get to be in those moments. We've been apart of everything; from an engagement, to their weddings, and their children's first birthday cakes. Just milestones in people's lives. We want to stress to the public that we are not just a grab n' go business. We care about our customers and want to make their moments special," says Michelle Idzi.
IdziBitsy Bakery is a completely family owned and operated business. Every member of the family is involved in every decision that is made, from the hours of the bakery, to their work load, or even the ingredients that are chosen. "If I wouldn't feed it to my children, I'm not going to put it on our menu. Any product we bring in, I do a lot of research. Just because they make things and it is sold online as a bakery product does not mean it's ready for human consumption. We encourage people to come in and try our cake, because the difference is something you can taste," said Michelle Idzi.
IdziBitsy Bakery can be contacted at 903-885-YUMM (9866) or [email protected] and are located at 209 Main Street.