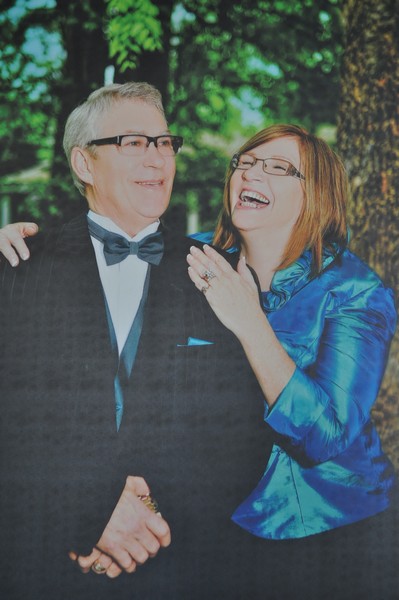 Hampton House Jewelry is owned by a husband and wife duo on Main Street near downtown Sulphur Springs. Angela and Wes Hampton have owned several businesses in the past twenty-five years, but believe the jewelry business is their calling. Wes Hampton installed insulation for over thirty years of his life, but always had a deep interest in fossils, gemstones, and prehistoric life. Angela worked in the antique store that was located in the building where their current jewelry, and rock shop, exists for about a year and then the two purchased the building from the gentleman who ran the antique store. Angela went back to school to be a Jeweler in 2005 and has since graduated with several degrees. Wes also quit his insulation business and is now certified in Lapidary Arts, Faceting, and Casting.
Located inside the jewelry shop are many of the fossils and stones Wes has found on his expeditions. In the back room, in three cases, a Mosasaur that was excavated by Wes is on display. For sixteen years his collection was on display at Heritage Park museum with it's own room but about a year ago it was relocated to their jewelry shop. "I believe God gave me the desires of my heart in my latter years of life and we are truly blessed. For us, this isn't work. We enjoy every aspect of our business. I get the find the gems, cut them, and polish them while she works with our customers up front and designs where these stones go," says Wes. In addition to creating new jewelry, the two also repair old pieces and make new things out of pieces that mean a lot to their customers. Hampton House is known for their custom work, replating jewelry, repair, restoration, and much more. Angela starts out by getting to know her customers, their style and continues working from that point. Hampton House is a "green" friendly jewelry store, they reuse what gold and gems to make your creations unique. To ensure their customers receive completely unique and quality creations the Hampton's travel to gem shows all over the county. Both complete beautiful pieces for customers all over the United States, from New Jersey to California.
Hampton House Jewelry is located at 305 Main Street and can be found on Facebook and on their website www.hamptonhousejewelry.com.