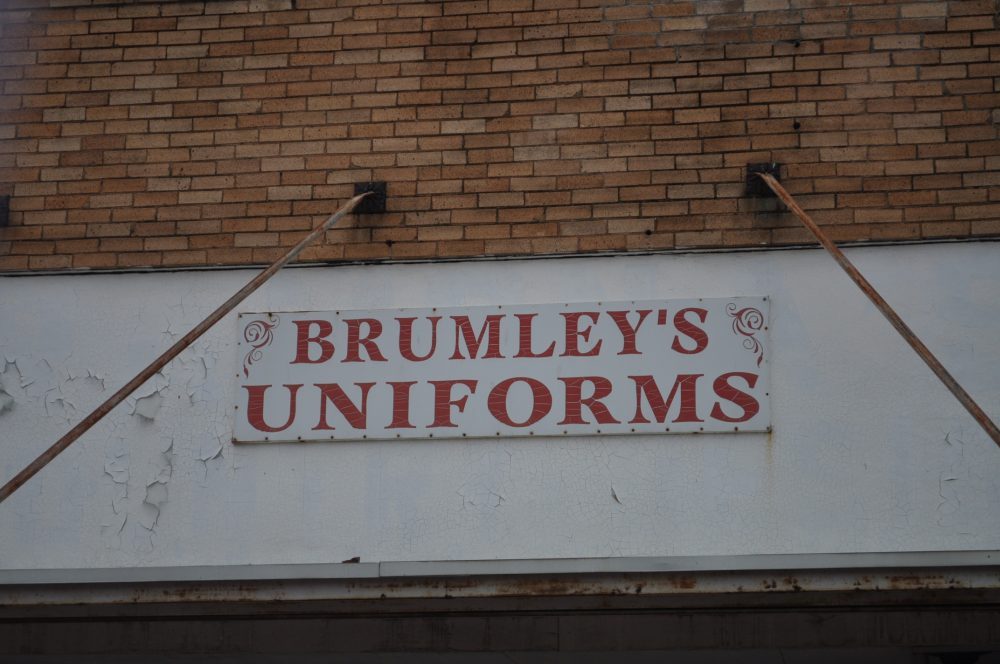 Brumley's Uniforms originated in Pickton, Texas. Brumley's was founded by Lois Brumley in 1970. Lois was a dairywoman for 30 years before she began working at a local hospital where she saw a need for a uniform store for nurses and other medical personnel in the community.
She first began making each uniform in her home and soon the demand became overwhelming. She then began to order uniforms to keep up with supply and moved locations. She moved from her home in Pickton, Texas to a corner store space in downtown Sulphur Springs. The location was originally Faulks Drugstore and is currently home to Edward Jones Investments. She remained in this location for 20 years before she moved her business back home to care for her ill husband in the 90s.
In 2000, Judy Watts, a daughter of Lois Brumley, purchased the store from her mother and moved to their current place of business at 109 Gilmer Street also in downtown Sulphur Springs. The location was previously a children's store, minor adjustments were made before it became the proud new home of Brumley's Uniform. Judy has been the owner of the business for 16 years. She sells uniforms to several counties in the surrounding area and also ships to several states. She supplies several local vocational nursing programs, the local fire academy, and the Sulphur Springs High School practicum students with uniforms. She also provides medical accessories, support socks, and shoes.