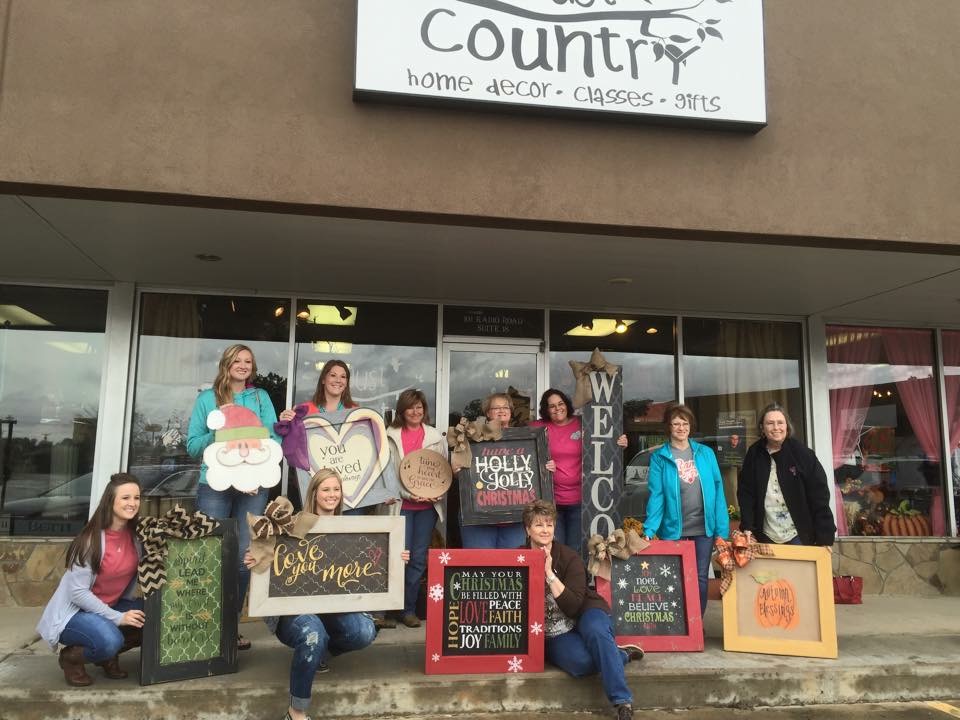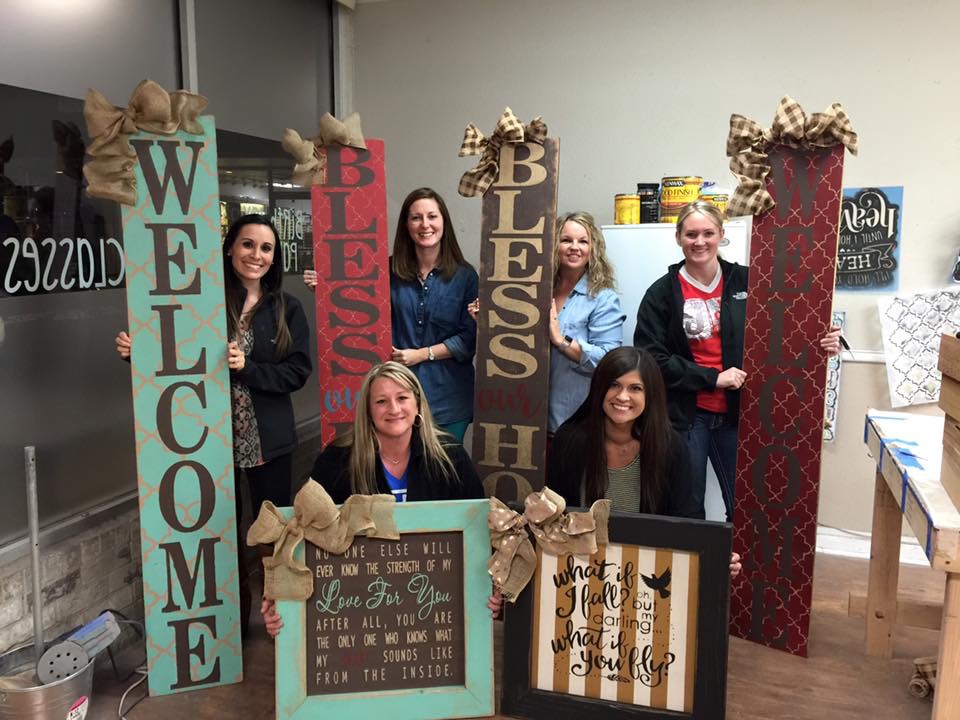 For the past twenty-plus years, the family business "Just Country" has remained exactly that: country handmade decor. DeOnna Watkins is today's owner of this successful wood-product designer business in Sulphur Springs, Texas which was begun by her parents Don and Linda Gammill. In 2016, Just Country continues to serve new outlets and find new ways to please those who love expressively quaint home decor.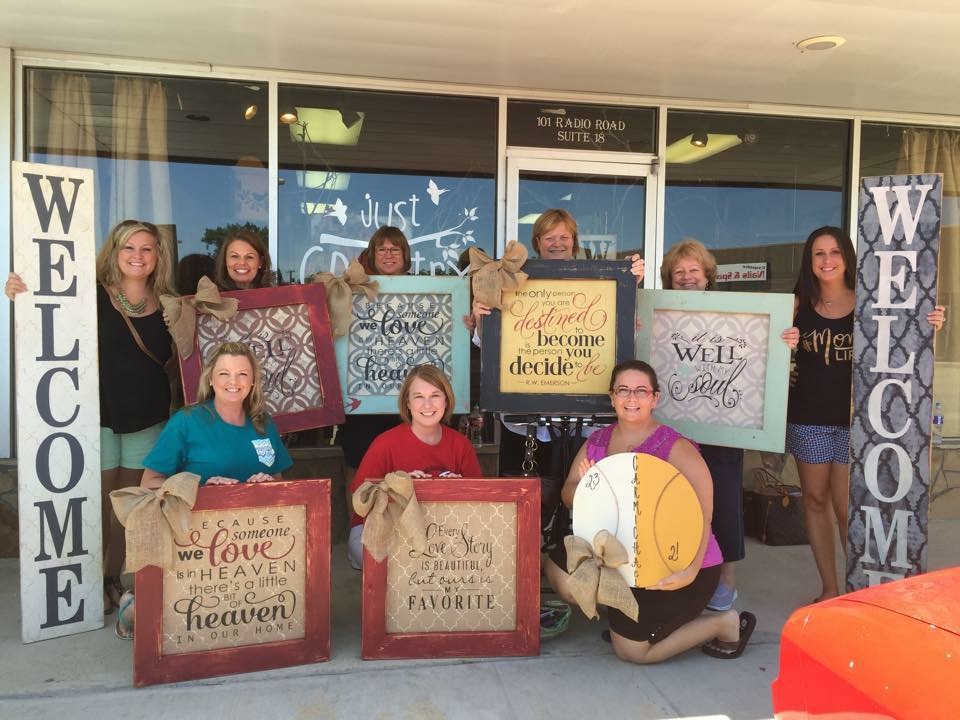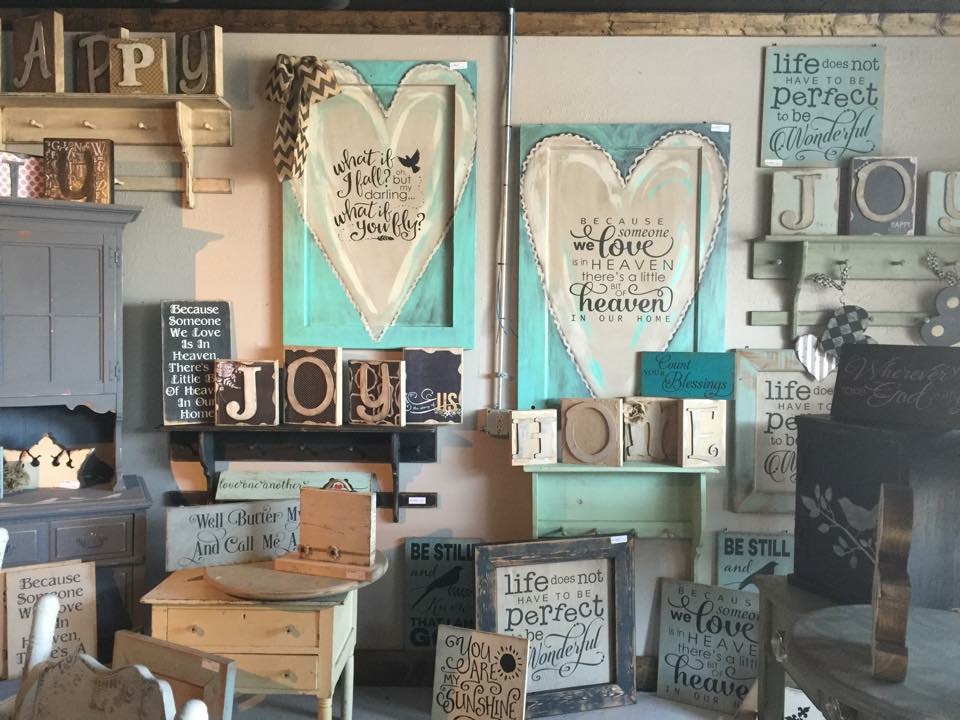 Besides Just Country's retail gift store in the Windsor Plaza Shopping Center which is brimming full with completed pieces for purchase, DeOnna also has a workshop two doors down which doubles as a classroom. This is where she does her painting and teaches her creative artwork skills to individuals and small groups. Selecting a smooth wood shape is just the beginning. Stenciling, frame, paint, fabric, florals, metal art and most any type of item or motif can be attached to personalize the piece.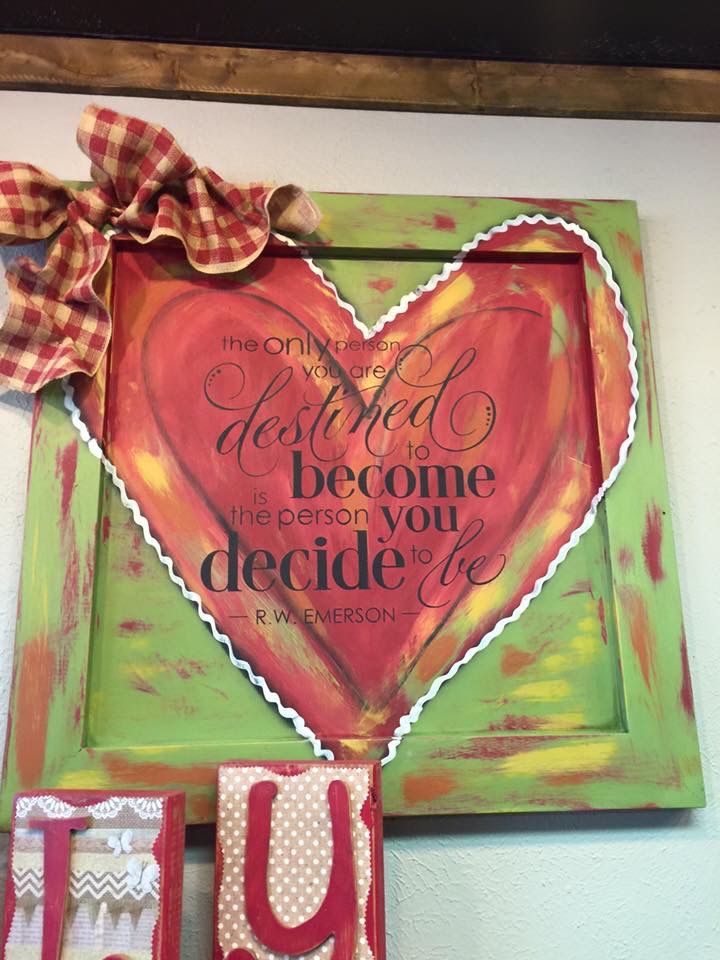 Wording selected can celebrate a holiday or season, a wedding, a milestone, a relationship, even a bereavement. The artful messages are also perfect for custom business signs. No matter where your Just Country artwork is displayed, warmth and a wonderful ambiance is created.
The shop is open 11-6 Tues-Fri and 11-4 Saturday at 101 Bill Bradford Rd. Suite 18 in Sulphur Springs, Texas. Or schedule a class for yourself or friends. Find more on Facebook or by calling (903) 439-8007.