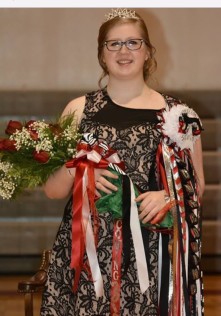 A large group of Panthers fans gathered for the North Hopkins School Homecoming game on Tuesday night. Aysha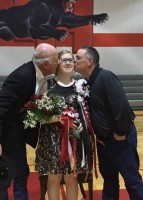 Day was voted Homecoming Queen for 2016 by the student body. She is the daughter of Brandi Day and Chanse Fite and the grand-daughter of Kathy Day and the late Jimmy Day, Debbie and Bobby Harris, Mike and Valaree Fite and Sherry Smiddy and Powell Vickery. Aysha was escorted by her dad Chanse Fite and her pop Bobby Harris.
Powell Vickery is in Baylor Heart Hospital in Plano. Sherry shared that he is in stable condition and wanting to come home. Please be in prayer for him.
Dustin Weir spent Saturday the 23rd visiting with his parents, Robert and Yvonne Weir. They went to see the movie, The Revenant. Yvonne shared that the story of Hugh Glass occurred near her South Dakota home.
Dacy (Weir) Campbell and her children, Elise and Eli, spent last Friday night with Robert and Yvonne. Dacy helped put up a new mirror. On Saturday, they all went to garage sales and had lunch at Juan Pablo's before Dacy and the kids returned home. On Sunday afternoon, Wesley Weir's bowling team, My Heroes, went on a hayride and enjoyed hot dogs and the beautiful weather at their coach Johnny's country retreat.
Tiffany, Kenden, Jaidyn, Chip, and I attended a fellowship for the hearing impaired at the ROC on Saturday. The group enjoyed pizza, bingo and visiting. Tiffany and I interpret for the deaf at First Baptist Church. Morgan was teaching a rocketry class at the Sulphur Springs airport that day. I shopped for Bingo prizes in Greenville on Friday and visited my friend, Natali Lawson, in the hospital. She had taken a bad fall and had broken bones in her arm and leg. She was very disappointed to miss the deaf fellowship. Prayers for her recovery would be welcome.
I always need and appreciate input from my friends to help keep me informed of news in our community. If you have any news pertaining to Tira residents, past or present, please contact me, Jan Vaughn, at 903-945-2190 or 903-438-6688 or [email protected].