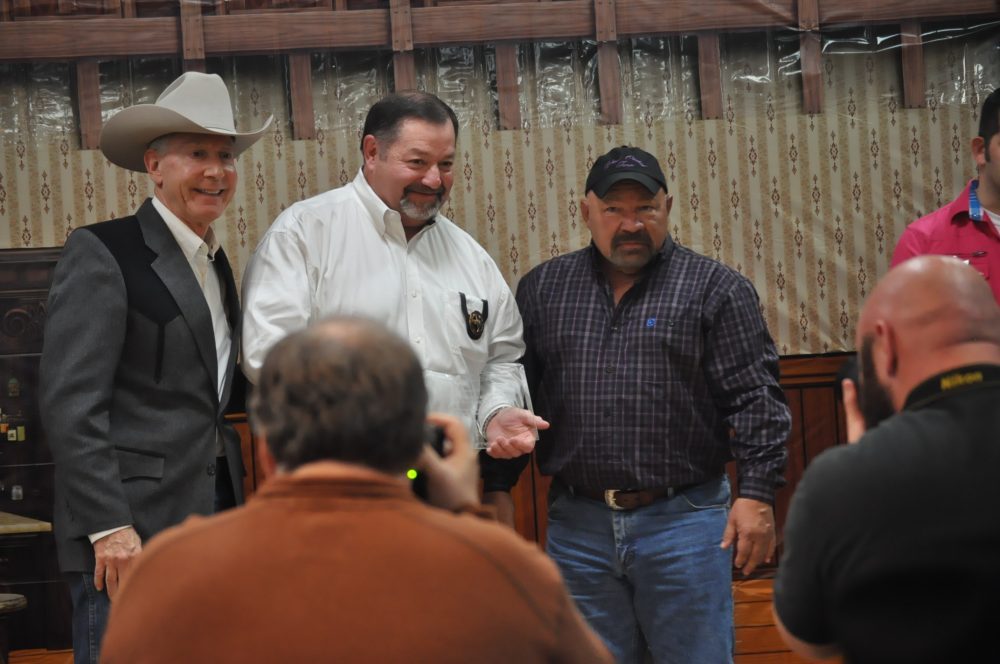 Community Pride Award was presented to Sheriff Butch Adams during the Hopkins County Chamber of Commerce Annual Membership Banquet Thursday night at the Regional Civic Center. The Community Pride Award is presented each year to an individual or civic group that provides great service to the community. The Award was presented by County Judge Robert Newsom.
In remarks, Judge Newsom said that Sheriff Adams has served law enforcement for more than 38 years. In January 1997, he was elected as the highest law enforcement officer in Hopkins County. He has managed budgets of millions of dollars, managed over the years hundreds of officers, and helped make the county safe and secure.
One unique program developed by Adams is the county Inmate Work Program. Led by Lee Glenn, a deputy under Sheriff Adams, Lee and trustees show up, quickly do the work whether lifting, mowing, moving, or putting things together. The program has saved the city and county thousands and thousands of dollars.