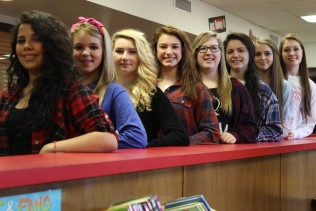 The North Hopkins Panthers will host the Cumby Trojans on Tuesday February 2 in games that begin at 4:30pm. Homecoming ceremonies will follow the games, and a Princess and a Queen will be chosen.
The Homecoming Court includes:
Princesses, freshman Teagan Brantley, sophomore Kally Allen and junior Carli Withrow. Queen candidates are seniors Abreeanna Bisenius, Aysha Day, Leslie Gonzales, Baile Gammill and Veronica Ugalde.