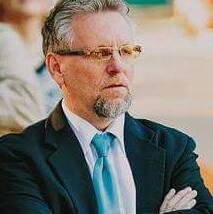 Wednesday afternoon, Jimmy Lucas filed to seek Place 5 on the Sulphur Springs City Council. The seat is currently held by incumbent Emily Glass.
Lucas has lived in Sulphur Springs his whole life and stated that he likes to say he is an original Sulphur Springs person because he is one of the few who have an 885 home phone number. He has never sought political office before.
Lucas said he manages millions of dollars in accounts for Coca Cola and feels this experience will serve him well if elected to the council. Lucas says he will listen to members of the Sulphur Springs community to bring ideas to the city.  Although he is not ready to address his thoughts regarding his priorities for the city and the council, he said that he does want to make the public more aware of local government. He wants to listen to the people, gain feedback from the citizens and build the community. "People are missing out on a great opportunity to participate" in the city, Lucas stated. He also thinks utilizing social media more will involve more in the city governing process.