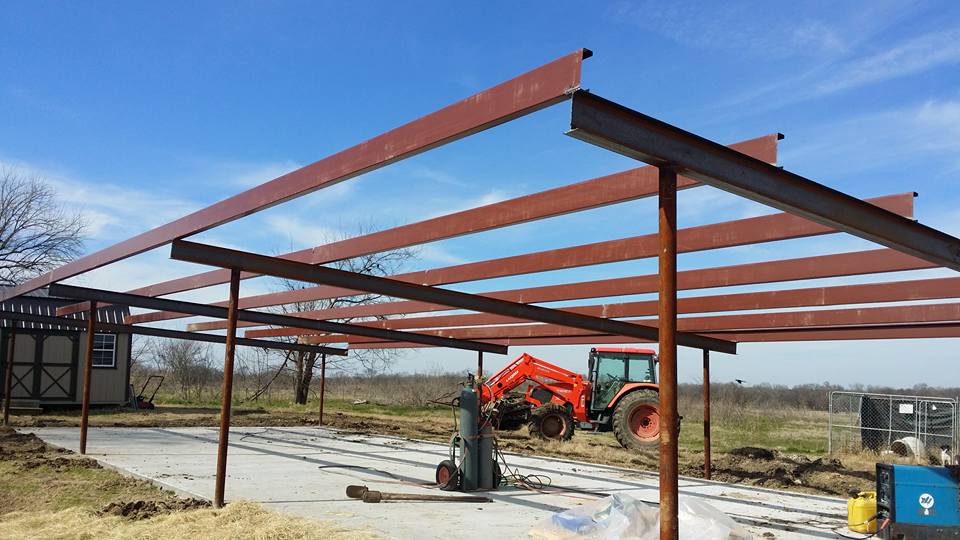 Hearts of Life Animal Shelter is building additional space for dogs in their care. The new concrete floor and covered space will place under roof 20 additional 10 X 6 kennels for the dogs. KSST Radio presented the need for additional kennels during the local news cast Wednesday. Kennels are $100 each. Donations may be made at [email protected] or by calling KSST at 903-885-3111.  During the news cast, donations were made to the project.
The Hearts of Life Foundation, an animal rescue and adoption center, began improvements include new drainage to divert flood water, as well as a new enclosed shelter for the animals in August.
"Whenever we got rain, the water would actually pool at our present barn where we have the dogs housed," Deborah Balkcom of Hearts of Life said.
The improved drainage was completed in August and Hearts of Life is now completing the shelter for the animals. Currently, the animals are kept inside the barn or outside in kennels set up on the ground.
 "Along with the actual building of the new shelter, we're going to build exercise areas, which will all be done at the same time," Balkcom said.
You can find Hearts of Life on Facebook by searching "Hearts of Life Animal Rescue"