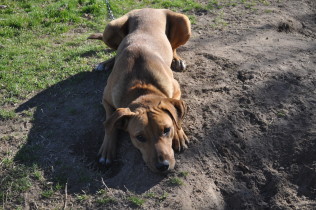 Buster Brown is a 1-2 year old lab mix who was brought to the Animal Shelter December 28, 2015, after a woman found him living around her parents' house.
"He was just a stray at her parents' house and they brought him in because they didn't want him bothering the parents," Animal Shelter Officer Barbi Blanch said.
Buster Brown shows no signs of having been trained and he is still a puppy with room to grow. He is very friendly with his primary problem being jumping.
"When you get close enough, he wants to jump," Officer Blanch said. "He wants to play — he's a puppy. He just wants attention. He's actually doing better about jumping because usually when I come to get him, he's bouncing off the walls. He gets along great with other dogs. We've a couple of opportunities for a foster home, but nobody's interested in adopting him yet."
Buster Brown will not be involved in the off site adoption scheduled to take place this Saturday, January 30 at Tractor Supply from 11 a.m. to 4 p.m. The off site will consist primarily of puppies that have been recently vaccinated. Buster Brown and others will be at the Shelter Saturday which will be open from 10 a.m. to 2 p.m.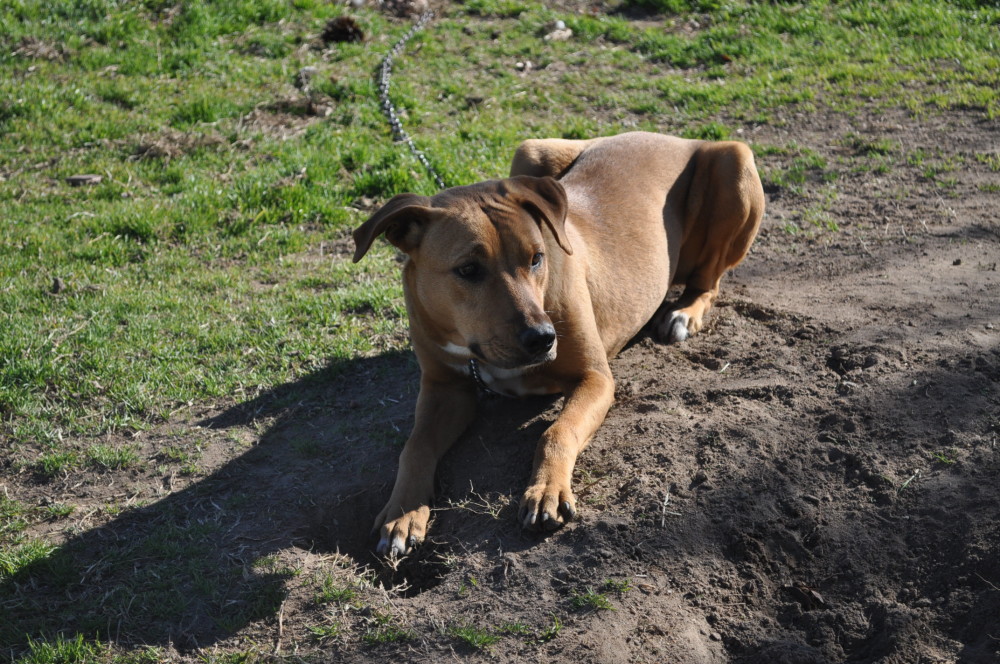 In other news, the Animal Shelter has recently been approved for 5 new outside kennels which will be built onto the side of the current building. TThe new kennels will be used to allow the puppies to receive sunshine without the risk of being stolen or escaping.
"They'll be four by ten," Officer Barbi said. "I know it doesn't sound like much, but it'll be a lot bigger than what we have in the Shelter. They get a little sunshine, and then they got back in for the evening. We're very excited about it."