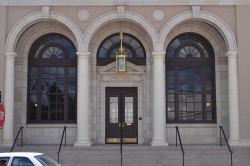 The Sulphur Springs City Council approved several ordinances affecting next fiscal year's budget on second and final reading at a special meeting Tuesday night. The new budget goes into effect Thursday. The council approved the appropriations ordinance. They voted to keep the tax rate at 44-cents per $100 valuation. Even the tax rate was unchanged, tax revenue increased 1.35% due to increased net taxable value.
One ordinance passed will increase sewer rates by 2%. The council is phasing in sewer rate increases over five years so the $15-million Wastewater Treatment Plant renovation will not hit with a huge increase all at once. The council also authorized updated service credits for employees.
The council voted to postpone action on the Hopkins County Appraisal District Budget until they can get a presentation from them.