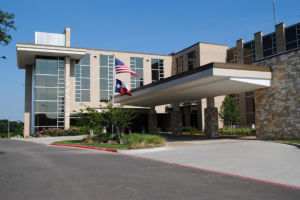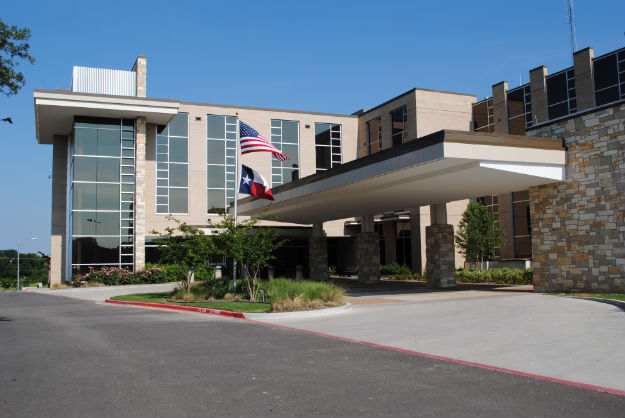 Hopkins County Memorial Hospital is one of 33 Texas hospitals participating in a statewide effort to improve breastfeeding rates. Breastfeeding is one of the most effective preventive health measures for infants and mothers, according to Alma Carter, Program Director for National Institute for Children's Health Quality (NICHQ). Carter said, "Despite the many benefits of breastfeeding, only 21.3 percent of Texas mothers exclusively breastfeed for six months—the AAP recommendation." To help reverse this trend, the 33 hospitals in southern, central and western Texas have joined a five-year quality improvement project aimed at developing facility environments that support a mother's choice to breastfeed.
"Although so many women want to breastfeed their infants, too few women succeed," says NICHQ's Senior Director of Perinatal Projects, Jennifer Ustianov, MS, BSN, RN, IBCLC. "This project has been helping hospitals give mothers and their infants a greater chance at success. With this new cohort, our reach will be greater and we couldn't be more excited."
The Texas Ten Step Star Achiever Breastfeeding Learning Collaborative aims to help birthing facilities create settings where a woman's choice concerning breastfeeding can be best supported, with the goal of increasing exclusive breastfeeding.
The effort is being led by NICHQ and is funded by the Texas Department of State Health Services (DSHS) and the Texas Supplemental Nutrition Program for Women, Infants and Children (WIC). This is the last of three cohorts of the initiative, which in total includes 74 birthing facilities.
"We've seen incredible results in the first two cohorts and we're looking forward to continuing that success and spreading evidence-based maternity care practices to even more hospitals and birthing centers throughout the state," says Julie Stagg, State Breastfeeding Coordinator at the Texas Department of State Health Services. "The real winners at the end of the day are Texas mothers and babies."
NICHQ has a track record of identifying, designing and implementing innovative and practical strategies to help healthcare systems improve the quality of care they provide. Facilities participating in the project will learn how to conduct small tests of change, collect data on progress, connect with community partners like local WIC agencies to ensure consistent breastfeeding messages and education, and ultimately make beneficial, sustainable improvements that support breastfeeding. NICHQ will also bring the teams together virtually and in-person to share lessons, promote collaboration and learn from improvement and breastfeeding experts. The project aligns with a statewide effort to improve maternal and infant health outcomes and increase rates of exclusive breastfeeding.
The 33 facilities participating in cohort C of the Texas Ten Step Star Achiever Breastfeeding Learning Collaborative are:
Baptist Medical Center, San Antonio
Baylor Scott & White Hospital Temple
Brazosport Regional Health System
Christus Spohn Hospital Alice
Christus Spohn South
Christus St. Michael Health System
Dallas Medical Center
Edinburg Regional Medical Center
Fort Duncan Regional Medical Center
Harlingen Medical Center
Hill Country Memorial
Hopkins County Memorial Hospital
Houston Northwest Medical Center
Knapp Medical Center
Lake Pointe Medical Center
Las Palmas Medical Center
McAllen Medical Center
Medical Center Hospital
Memorial Hermann Northwest Hospital
Methodist Richardson Medical Center
Nacogdoches Medical Center
Oakbend Medical Center
Parkland Health and Hospital System
Permian Regional Medical Center
Reeves County Hospital
Resolute Health- New Braunfels
Rolling Plains Memorial Hospital
San Angelo Community Medical Center
Shannon Medical Center
David's Round Rock Medical Center
David's South Austin Medical Center
UTMB Angleton Danbury Hospital
Women's Hospital at Renaissance