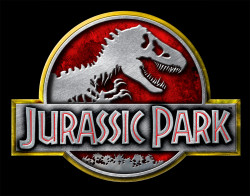 Nobody wants to spend their Friday night at home watching soap operas. Come out to the square Friday June 12, 2015 for the Friday Night Movie!   It's the original, 'Jurassic Park'.  Even if you are not a fan of dinosaurs, take this opportunity to catch up with friends, family, at Celebration Square.
This movie was selected because of the upcoming release of the latest installment in the 'Jurassic Park' series.  'Jurassic World' will be in theaters this weekend.  This is so also a great opportunity for people who haven't seen the first 'Jurassic Park' have the chance, before the new one comes out.
The Movie Nights are an effort to make Celebration Square more family oriented.  But this is also a chance for more 'fountain fun', and to welcome summer.
I personally have had great experiences at the square. I think it's a great place for anyone, of any age, to hang out and have a great time. I have watched movies there in the past, and the experience was fantastic. Everywhere you look, children are running around having a blast.  Kids and a few adults getting wet in the fountain.  Lots of people bring blankets or lawn chairs to get comfortable for the movie. It's just a very nice place to enjoy a Friday night.