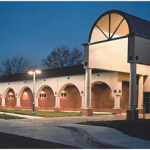 Spring is an exciting time for us at Sulphur Springs Public Library.  Winners of many book awards come out and we look forward to which books will win these prestigious awards.  I wanted to share some of the kids and young adult selections with you.
Texas Bluebonnet Book Award for 2015 is The Day the Crayons Quit by Drew Daywalt.
Coretta Scott King (author) Book Award for Brown Girl Dreaming by Jacqueline Woodson
Caldecott Award The Adventures of Beekle: The Unimaginary Friend, written and illustrated by Dan Santat
Newbery Award The Crossover by Kwame Alexander
Scott O'Dell Award for Historical Fiction Bo at Ballard Creek by Kirkpatrick Hill
Pura Belpré (illustrator) Award Little Roja Riding Hood by Susan Middleton Elya
Schneider Family Book Award Rain Reign by Ann M. Martin
Robert F. Sibert Informational Book Award The Family Romanov: Murder, Rebellion and the Fall of Imperial Russia by Candace Fleming
Alex Awards for Young Adults/Adults All the Light We Cannot See by Anthony Doerr
Every Hero has a Story is the theme for summer reading program this year.  We will be focusing on comic book superheroes, of course, but also the people in our everyday life who are super! The program calendar is officially released on May 1, but the special dates to save are: June 4, July 21 and July 30.  We will repeat the weekly Tuesday morning Storytime with one on Thursday evening to include those working parents that want to participate.
Items Needed:
scraps of fabric – solid colors, blue, red, pink, green, black, silver or gold, etc.
Lite Steam a Seam 2 for applications – pieces are ok
Youth large and extra large tshirts – solid colors
Sulphur Springs Public Library has teamed up with ECLC and challenges the parents of preschoolers to read 1K before K!  That's right! The challenge is for parents to read 1000 books to their child before Kindergarten!   ECLC is offering many prizes along the way to keep the parents and children engaged. The library encourages parents of preschoolers to come by and pick from the many wonderful selections in the children's area.  The library encourages browsing for books, sitting in the window seats and reading to your child. Often the fire truck goes by which is a special event for the children!
Sulphur Springs Public Library has also teamed up with Lone Star Legal Aid. LSLA is a nonprofit law firm created to equalize access to justice for low-income persons who otherwise would not be able to afford an attorney to protect their rights and help meet basic needs.  The library will be hosting Lone Star Legal Aid 4 more times this year on these dates:  May 20, July 15, September 16 and November 18 from 1-4pm.  Once meeting eligibility requirements, LSLA handles your questions on family law, welfare and income assistance, public education, housing, health care, consumer, taxpayer clinic, employment and juvenile issues.  If you have questions please call LSLA at 1-903-785-8711.
Don't forget we now have eBooks! We have joined Overdrive and have access to 30,000 eBooks.  We share most of these with 40 other libraries, so you may see a waiting list for popular books.  If you want to borrow a very popular book, I can reserve specific books for just our library.  Right now, I have Outlander, Killing Patton, Ruby, Gray Mountain, and Unbroken reserved for just us! Book Clubs…let the library know what you are reading!
There are 90 registered users of eBooks from Sulphur Springs and 953 checkouts since beginning eBook access in October 2014.  The top eBook reader has borrowed 91 ebooks or audiobooks!!!