A 22-year old Sulphur Springs man was arrested at the Hopkins County Courthouse Tuesday at 10:30 a.m. for failure to register as a sex offender.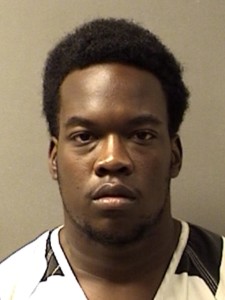 Jodice 'Fatdaddy' Oliver Macon was arrested by a Hopkins County Sheriff's Deputy after an indictment was returned against the man.
District Judge Eddie Northcutt set a $15,000 Personal Recognizance Bond for the man.
You can view the Texas Department of Public Safety Page for Macon here.