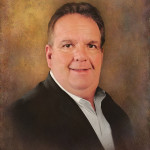 Funeral service for Larry Wayne Layton, 62, of Sulphur Springs, will be conducted at 10:00 a.m., Thursday, January 8, 2015 at West Oaks Funeral Home with Rev. Jim Sustair officiating. Interment will follow at Aiguier Cemetery with Toby Williams, Phillip Coleman, Rick Todd, Donnie Faltesek, Larry Godfrey, and Roger Boren serving as pallbearers. Honorary pallbearers will be Carlos Barela and Charlie Godwin. Visitation will be held from 6:00 to 8:00 p.m., Wednesday, January 7, 2015 at West Oaks Funeral Home.
Mr. Layton passed away on January 5, 2015 at his residence. He was born on January 1, 1953 in Lake Charles, LA, the son of Westley Albert and Alphia Mae Joseph Layton. He married Debbie Penny in Sulphur Springs. She preceded him in death.
Mr. Layton was the owner of the Marble Shop in Sulphur Springs and was of the Baptist Faith. He is survived by daughters, Lacinda Layton and husband Mario of WA, Kim Perkins Coleman and husband Phillip of Sulphur Springs, Kelli Perkins Williams and husband Toby of Sulphur Springs, grandchildren, Danielle Leber, Jordan Lappin, Kaiden Conley, Marlie Conley, Tucker Ewalt, Maddie Williams, Presley Williams, step-dad, Kenneth Sands of Pittsburg, brothers, Lonnie Layton and wife Laura of Paris, Wesley Layton of Paris, Donny Layton and wife Jessica of Paris, and Jerry Layton of Paris. In addition to his wife, he was also preceded in death by, his parents and son, Matthew Layton.
Arrangements are under the direction of West Oaks Funeral Home. www.westoaksfuneralhome.com