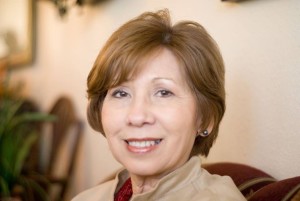 Private Services were held for Isabel Munoz-Palacios, age 67 of Dike, who passed away on Wednesday, January 21, 2015 at Trinity Mother Frances Hospital in Tyler. She was born on December 7, 1947, the daughter of Joaquin, Sr. and Jesusa Garcia Lopez in McAllen, TX. She was employed at The Carriage House nursing facility as a CMA (certified medication aide) where she retired after fifteen years of service.
Survivors include her husband, Abe Palacios, children, Fernando Munoz and wife, Sofia of Las Vegas, NV, Zaragoza Munoz, III and wife, Staci of Houston, Diego Munoz-MacPherson and wife, Lauren of Kansas, Amanda Bush and husband, Charles of Center; grandchildren, Amanda Munoz Carson, Lucas Munoz, Anna Munoz, Kennedy Bush and Dayton Bush; great-grandchildren, Matilda Rose Munoz Carson and Elijah Munoz Carson; brother, Antulio Lopez; sisters, Jesusa Lopez Bryant, Elizabeth Lopez Cantu, Eugenia L. Martinez and Lydia Lopez Slizza and many nieces and nephews.
She was preceded in death by her parents, Joaquin Lopez Sr. and Jesusa G. Lopez; siblings, Maria Guadalupe Gonzales, Joaquin Lopez, Jr., Andrea L. Cisneros Moreno, Clotilde Lopez Vasquez, Socrates Lopez, Amando Lopez, Antonio Lopez, Lucinda Lopez and Juanito Lopez.