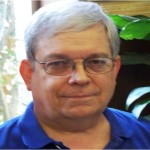 Graduate of Sulphur Springs High School, Bachelor of Arts from East Texas Baptist, Teaching Certificate from Lamar University, Masters of Education degree from Stephen F. Austin State University.
Twenty-six years experience as an educator, retired. Worked at KMHT and KPXE radio stations and KSST/Channel 18. Experience in retail and food service industries. Wrote cowboy poetry with Monty Moncrief Teel with a CD of cowboy poetry called "A Country Kid Looks Back."
Close family includes a mother and two children, a son who is married and a daughter who is engaged.
Enjoyments include travel, museums, music, theatre, collecting, calligraphy and photography. Travels include England, France, Belgium, Luxembourg, Germany, Italy, and Switzerland. Cruise to Alaska and travels inside the United States.
Served on curriculum, textbook and education committees during teaching years, Campus rep for ATPE, past board member of Miss Sulphur Springs Scholarship Committee, Elm Cemetery board, past recording secretary of CCCC, presently Chairman of the Board of Governors and Directors of Ni in Dallas. Active in Sunday School class at First Baptist Church.