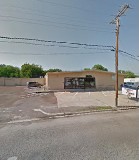 Fridays from 12pm -3pm
Councelors travel to ReachOut sites to provide the same services offered at the main office to low income households in our community sites are as follows:
 1st 
Friday
 of each month –
Arbala Community Center
On the corner of FM 1567 @ FM 2081 Arbala Texas 75433
2nd 
Friday
 of each month –
Como United Methodist Church
309 Lynch Street Como Texas 75431
3rd 
Friday
 of each month –
Peerless Assembly of God- Bunkhouse
422 FM Spur 71 peerless Texas 75482
4th 
Friday
 of each month –
Sulphur Bluff United Methodist Church
FM 71 @ FM 69 North Sulphur Bluff Texas 75481
Services include:
– Help with bills: TXU and FEC for Counties: Delta, Lamar, Franklin, Titus and Hopkins Counties. All other eletric companies Hopkins County only.
Other services for Hopkins County Only:
– Bi-weekly Food program for Hopkins County Clients.
-Eye Exams only.
-Dental Exams only.
-Rx Vouchers.
-Gas Vouchers for Dr. Appointments 50 miles or farther than Sulphur Springs.
-Water bill in Hopkins County Only.
-Natural Gas bill in Hopkins County only.
Refferals to ask about:
-In MY Closet
-Phil's Friends
-Prayers & Squares